Top Adhesive Resources of 2021

White Paper: Adhesives for Sensor Applications
Learn more about the fundamental role that these adhesives and their performance properties play in the success of diverse sensor devices.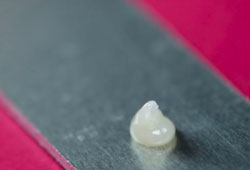 Select an Adhesive for ASTM C633 Tensile Testing
ASTM C633 tests for adhesion or cohesion strength of thermal spray coatings. This test sets out to determine the degree of adhesion or bonding strength of a coating to substrate. Learn what compounds are most suitable to perform this testing.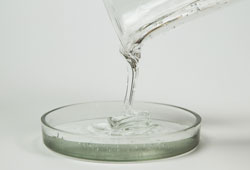 Testing Adhesives for Resistance to Ethanol
By immersing thin cured castings into Ethanol fluid over a span of 37 weeks and recording the weight change of the castings weekly, it was determined which products were most effective in resisting exposure to Ethanol. See which ones worked best.
VIDEO SPOTLIGHT
How to Use Dual Curing (UV Light + Heat) Adhesives

Watch this video to learn about dual curing adhesives that use both UV light, as well as heat for curing. Ideal for use where complete UV curing is either too difficult or impossible to achieve, such as applications with complex geometries and concealed, "shadowed out" areas.
UPDATED CATALOG:

Adhesives, Sealants & Coatings for the Medical Industry
Browse our newly updated catalog of medical grade epoxies, silicones and LED/UV curing compounds. This 2021 edition includes 10 new systems. Compounds feature USP Class VI approval, ISO 10993-5 certification and are fully formulated for medical device manufacturing.
Copyright © 2021 by Master Bond Inc. All Rights Reserved.
This content may not be reproduced in any way without the prior written permission of Master Bond Inc.