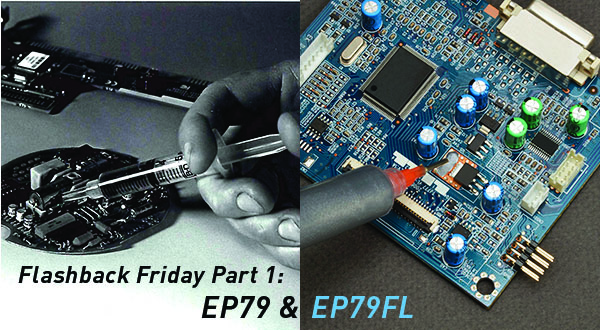 Master Bond developed EP79 as a cost effective alternative to traditional silver filled epoxy systems. This isotropic, electrically conductive epoxy adhesive features silver coated nickel filler that exhibits a volume resistivity that is less than 0.005 ohm-cm. Most notably, it contains no solvents, has good flow properties and has a convenient one to one mix ratio by weight. It cures at room temperature or more quickly at slightly elevated temperatures. EP79 is employed in many electrical/mechanical component attachment applications in the consumer electronic, automotive, appliance, photovoltaic and LED lighting industries.
One day, our tech department got a call from an engineer at an international hard disk drive manufacturing corporation who were looking for a flexible, electrically conductive epoxy for bonding devices where low stress is critical. Cost was a concern for this project as was the ability to expedite high volume production.
Most of these requirements could be met by EP79, except for the flexibility. So, our research and development team blended different formulations and found the solution in EP79FL. This product exhibits high flexibility, outstanding T-peel strength and withstands rigorous thermal cycling without sacrificing its low volume resistivity. Additionally, EP79FL has low moisture absorption and excellent adhesion to mismatched CTE surfaces, such as metals, ceramics and plastics. To simplify manufacturing efficiency and improve reliability, this system was packaged in premixed and frozen syringes.
EP79FL met this customer's needs and continues to do so for many companies. The next time you look at your computer, you might stop and think, "What's inside my PC's hard drive?" It could be Master Bond EP79FL.
For more information, request a technical data sheet on EP79 and EP79FL.