Testing and Quality Control Companies
---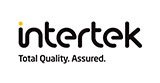 Intertek
Intertek is more than a testing and certification laboratory – they are a partner, helping their clients meet the necessary requirements for any regulatory environment or global market. Throughout their network of 1000+ accredited laboratories, Intertek offers a variety of automotive and transportation services, including assurance, testing, inspection, and consulting. They help their customers to meet end users' expectations for safety, sustainability, performance, integrity and desirability. For more information, visit www.intertek.com/automotive.
Surface Preparation Companies
---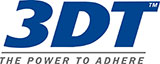 3DT LLC
3DT is recognized worldwide as the driving force behind technological innovation in corona and plasma surface treatment. Their line of standard products and custom systems are designed to improve adhesion on the most delicate or tough materials including an array of plastics, composites, rubber, foam, paper, glass, and metal. 3DT's technology has unique capabilities for treating injection molded, blow molded, vacuum formed or extruded 3D parts. They specialize in products for the medical industry including plasma systems that micro-clean surfaces and corona surface treating systems for medical tubing and lab ware.
Toll-free Number: 1-888-3-CORONA
Email: SALES@3DTLLC.COM
---
Dispensing Equipment Manufacturers
---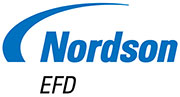 Nordson Adhesive Dispensing Systems
Nordson EFD is the world's leading manufacturer of precision dispensing systems. EFD benchtop dispensers, dispense valves, automated dispensing systems, syringe barrels, and precision dispense tips are trusted for applying controlled amounts of adhesives and other high-performance assembly fluids. Accurate fluid deposits help improve process control, increase output, and reduce costs.
All trademarks are the property of their respective owners. This page includes links to other websites which may be relevant, but which we do not control. Master Bond Inc. is not responsible for these sites and does not endorse their content.