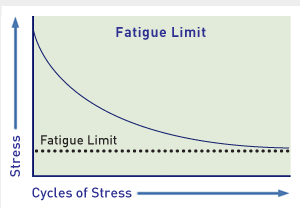 Long term reliability of bonded surfaces exposed to mechanical stresses is of vital importance in assessing defect free engineering. Master Bond high performance adhesive systems are designed to resist cyclic deformation and damage caused by creep/fatigue. These compounds have successfully withstood exposure to cyclic loading at elevated temperatures and have a job proven record of protection against creep/fatigue. Leading manufacturing companies have selected Master Bond to meet demanding specifications and have employed our products to assure steady dependable joining and of substrates under harsh conditions.
Most Popular Creep and Fatigue Resistant Epoxies
One component B-stage epoxy system, withstands up to 500°F. High bond strength and superior chemical resistance. Available in cookie performs. Excellent electrical insulation properties.
No mix, NASA low outgassing approved. Serviceable from 4K to +400°F. Superior durability and toughness. Exceptional peel and shear strength.
Toughened, quartz filled, heat resistant, two component epoxy system. 100% reactive. Long pot life at room temperature. Outstanding chemical resistance.