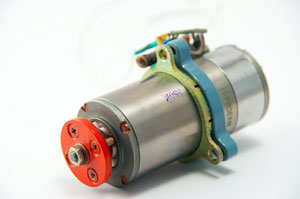 One and two component epoxy adhesives, sealants and potting compounds offer toughness, high strength adhesion and cost effective performance in electrical motor and generator assembly applications. These compounds are designed to provide thermal stability, resistance to chemicals, vibration, impact and thermal cycling. Additionally, specific formulations provide superior electrical insulation properties, thermal conductivity and gap filling abilities.
Key Benefits of Master Bond Epoxy System
Adhesive bonding has replaced mechanical fastening in electrical motor and generator manufacturing and feature the following advantages:
Weight reduction
Stresses evenly distributed
Improved fatigue resistance
High bond strength to similar and dissimilar substrates
Prevent corrosion
Lower costs
Easily automated
A wide range of systems are available with different cure speeds at ambient and elevated temperatures.
Common Uses
Typical uses include assembly and maintenance, such as:
Bonding stack laminations
Encapsulate stators
Reinforcing wires
Ring magnets to rotor bonding
Lead wire tacking
Armature balancing
Most Popular Adhesives for Electrical Motor and Generator Applications
Highly flexible, no mix adhesive. Offers outstanding peel strength. 100% reactive. Superior water and chemical resistance.
Toughened, low temperature heat curing epoxy adhesive and sealant. Contains no solvents or other volatiles. One part, no mix system. Cures at 80°C within 30 minutes. Resists up to 350°F. High peel and shear strength.
Room temperature curing, high strength adhesive/sealant. Resistant to mechanical shock, vibration and impact. Convenient one to one mix ratio. Withstands thermal cycling.