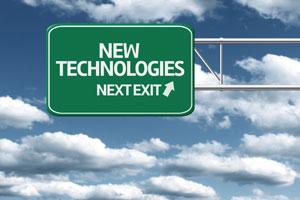 There is much reason for optimism. Exciting new technological innovations are making the planet cleaner, people healthier, food more plentiful, transportation speedier, communication more accessible and housing more comfortable. The exponential rate of change has given hope that the quality of life for people globally will advance alleviating inequitable social conditions. As emerging technologies grow at a rapid pace, affordability for basic needs such as education, housing, food and health services will ensure a brighter future and well being of future generations.
We owe a great deal to the engineering community who on a daily basis tirelessly work on new ideas that offer previously unimaginable possibilities. Transformative changes in the past decades alone include smart phones, GPS systems, hybrid vehicles, high speed internet connections, digital cameras, drones and heart valves. Future developmental efforts will focus on unmet needs and will require close collaboration between different organizations.
Industrial adhesives present new opportunities
The unsung hero in this endeavor has been the adhesive industry. Today, new adhesive chemistries offer more options thus creating new possibilities. Compounds featuring high bond strength, durability, temperature and chemical resistance have played an essential role in the design and manufacturing of breakthrough products. These formulations have made important contributions in providing customers with cost effective solutions for demanding requirements. From high/low temperature serviceability to providing superior heat dissipation properties and to having exceptional light transmission characteristics, these industrial adhesives are up to the challenge.
A broad range of adhesives, sealants and coatings are extremely versatile and can be dispensed with automatic applicators. Selecting the proper system involves consideration of many factors including surface preparation and configuration of parts. Liquid adhesives can speed productivity, lower labor costs and significantly decrease the cost of manufacturing. Waste and energy costs have been greatly diminished as well. This has enabled companies to offer their devices at more affordable prices, which in turn, has increased their popularity and use. Company profitability has been favorably impacted.
Most notable has been the use of structural adhesives over conventional traditional fastening techniques. They are formidable competitors in the many new designs. These gap filling systems are aesthetically pleasing, distribute stress over bonded surfaces, resist cyclic fatigue and have improved load bearing capacity. They are environmentally sustainable, tough, and durable while reducing weight. Dimensionally stable, these compounds can withstand exposure to vibration, impact and thermal cycling. Protection against many liquids and gases is outstanding, and adhesion to similar and dissimilar surfaces is exceptional.
Master Bond is currently developing unique products to meet the needs of businesses engaged in inventive ground-breaking advances for the future. These devices have the potential to alter the shape of business and social conditions and how humans interact with each other. The opportunities are unlimited. Some of the most important of these emerging industries include:
Robotics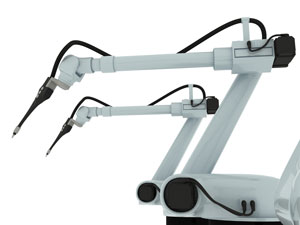 New robotic systems offering adaptability, artificial intelligence and higher load bearing capacity work in inhospitable environments. They are now able to perform complex tasks for exceptionally long periods of time. Applications range from space exploration to car manufacturing to electronic assembly to precision cutting tools. They are also used by doctors to perform delicate "non-invasive" operations. Additionally, "exoskeleton" braces are used by people with limited mobility.
Future possibilities include agricultural robots; robots that assist senior citizens perform household tasks and make decisions. Advanced sensors and activators will greatly accelerate deployment of these robots.
Wireless Technology
Wireless communications is a way to meet the connectivity needs of a mobile population and can be installed rapidly without a need for cabling. It can increase business productivity, competitiveness and customer support. Most commonly used applications are data communications, cellular telephones, GPS systems, satellite television, personal digital assistants, traffic control systems and remote controlled devices. Wi-Fi is also widely used by consumers connecting to portable devices to the internet.
M2M (Machine to Machine) connectivity offers much potential and will continue to grow. From manufacturing to maintenance and monitoring, from diagnostics to tracking, this wireless exchange of data enables companies to operate more efficiently and be more profitable. Powerful, easy to use remote devices have gained wide acceptance and companies depend on wireless communication for secure, reliable solutions for network connectivity.
Renewable Energy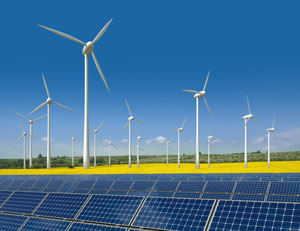 Solar, wind, geothermal energy, tidal power and bio-fuels play an important role as alternative sources of energy. They decrease the need for fossil fuels, reduce greenhouse gases and are continuously replenished. With global warming and climate change drawing more attention, efforts are underway to both increase energy efficiency as well as the use of renewable sources of energy. Concerns about energy security would be alleviated if technological improvements were able to expand the contribution from these sources of energy to keep pace with population growth.
Expectations are that renewable energy sources will become more cost-competitive and that the feasibility for new investments will become more attractive. Funding for research and development has shown improvement in energy yields and the potential for commercialization of new technologies.
Flexible Electronics
Flex circuits are used in automotive, computing, consumer electronic, defense, telecommunication and medical applications. Thinner, more flexible flex circuits have much potential as costs become more competitive. Of particular interest is usage as a wearable medical instrument.
Single and double-sided flex circuits, multilayer and rigid-flex versions are commonly offered. Light in weight these flexible circuits offer mobility and fit tight spacing requirements. Highly durable they resist exposure to moisture and protect against corrosion. Customization of circuit layer materials will optimize properties.
Alternative Energy Vehicles
Environmentally friendly electric, hybrid and fuel cell vehicles are constantly evolving to improve energy efficiency. New vehicle technology is being developed to reduce reliance on petroleum and increase energy sustainability. Concerns about global warming from greenhouse gas emissions has given greater impetus for vehicle manufacturing companies to satisfy consumer demand for advanced fuel efficient vehicles.
Impressive results from researchers have overcome many obstacles and vehicles are now available that run cleaner and use less fuel. As government pressure increases and utilization of new materials and concepts are studied, enormous improvements in inefficiencies will result in major advances. Careful attention will be given to concerns regarding safety, acoustics, comfort and maintenance.
In order to achieve these goals the need for compounds offering improved mechanical strength, heat dissipation, stress relief, vibration dampening, temperature, chemical resistance, dielectric strength and durability becomes more pronounced.
Oil & Gas Recovery
Major achievements in extracting oils and gas from remote, inhospitable, deeper locations have revolutionized the industry. Fossil fuels that were previously unobtainable are now available through the use of horizontal drilling and hydraulic fracturing technologies. New reserves have been uncovered through improvements in subsurface imaging and seismic data acquisitions. This has resulted in a massive growth in reserves and supplies. Availability of these fossil fuels has had a significant impact on economic and geopolitical policies worldwide.
Sensors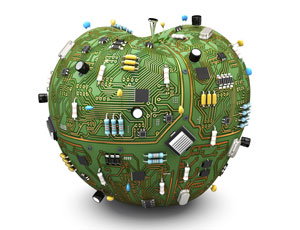 The market for sensors is expanding at a rapid rate. They play an important role in many industries including automotive, healthcare, energy and food as well as aerospace and industrial automation. Adoption of wireless technology, increased functionality, miniaturization and lower costs have created new opportunities. Products are available that improve efficiency, accuracy, performance, quality and reduce downtime.
Potential future applications are significant. Major areas of growth are in medical diagnostics, environmental monitoring, transport, energy management, process industries and security. From vehicle to vehicle communication to blood glucose monitoring to reducing CO2 emissions to high throughput screening new innovations show much promise. To meet these challenges, design engineers need to consider interoperability and standardization as this will greatly enhance sensor usability.
Industrial adhesives can benefit the manufacturing of products for emerging industries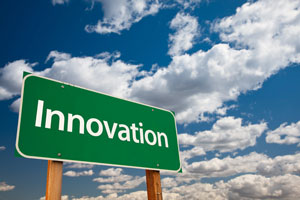 As technological innovations continue to progress at an astonishing pace expectations for the future become more intoxicating. Cutting edge products feature overwhelming capabilities and can dramatically improve our prospects for advancement. When it comes to the manufacturing of these products and devices, adhesives, sealants and coatings are employed in a diverse range of industries. Custom formulations that meet specific application requirements, including NASA low outgassing, USP Class VI certification, UL94V-0 for flame retardancy, FDA certification, RoHS compliance, can be employed to increase efficiency, productivity and product quality.
Moreover, specific performance properties such as thermal cycling, thermal conductivity, cryogenic serviceability, chemical resistance, electrical, mechanical and optical clarity, to name a few, again can aid in the manufacturing of these ever changing technological innovations.