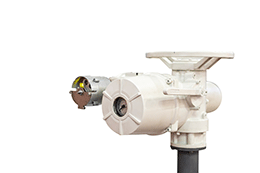 Machine designers frequently specify Master Bond epoxy adhesives for the fabrication of linear and rotary actuators. These high performance formulations are designed to ensure precise, consistent, reliable, accurate movements or positioning to control a mechanism.
Our value added adhesive/sealants has been employed for use among the following types of conveyors:
hydraulic actuators
pneumatic actuators
electrical actuators
mechanical actuators
thermal and magnetic actuators
supercoiled polymer actuators
Tailor-made Master Bond epoxy structural adhesive compositions offer solutions that satisfy specific criteria for constructing many kinds of actuators that vary in shape, size, capacity, power configurations. These one and two component products deliver exceptional bond strength between similar/dissimilar substrates and are pivotal in helping obtain the best possible actuation. Select formulations operate under dynamic and static loads, enhance durability, energy efficiency, lower noise levels, control speed, acceleration. They also make a significant contribution in reducing the need for periodic maintenance, extending longevity, facilitating considerable cost savings. Technologically advanced, ecologically friendly Master Bond compounds additionally are capable of withstanding harsh environmental conditions such as elevated temperatures, vibration and are often deployed to guard/seal against fluid leaks/contaminants.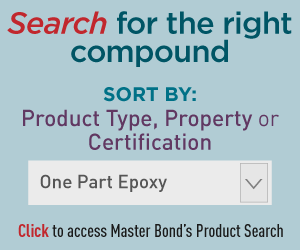 As the need grows for automated equipment, the demand for industrial actuators has expanded at a rapid pace. Master Bond bonded actuators are commonly used in the automotive, aerospace, defense, healthcare, power generation, marine, agriculture, food, beverage, chemical and plastic industries. Some examples range from electric motors, stepper motors, pneumatic control valves, hydraulic cylinders, screw jacks to solenoids, comb drivers, relays, digital micromirror devices, guides, slides. Specific industrial applications for actuators include pumps, disk drives, industrial fans, exercise machines, robotic equipment, food processing, window automation, solar panels, metal cutting devices, sorting machines, measuring, injection moulding, CT, MRI scanning instruments, life-sustaining ventilators.
It is particularly noteworthy that Master Bond has provided technical guidance and customized compounds to actuator manufacturers to aid in the development of small, compact units that increase space efficacy and allow easy installation. These lightweight devices have proven quite effective in meeting many complex requirements.