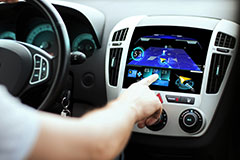 Master Bond is a key supplier of bonding, sealing, coating, potting compounds for assembling navigation systems. Leading manufacturers depend on our liquid, paste, film formulations to meet stringent specifications for specific applications employed in the following industries:
Aviation
Marine
Agriculture
Military/Defense
Telecommunication
Mining/Construction
Automotive
Surveying
Financial Services
Meteorological
These solvent free products are designed to satisfy electrical, thermal, environmental requirements for these devices. Components, subsystems, systems are precisely aligned and attached to an exact bond line thickness to ensure the most reliable accurate placement.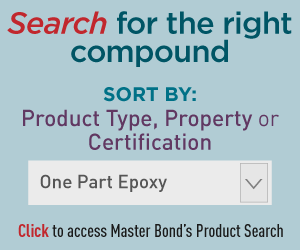 Master Bond liquid/paste epoxy, silicone, cyanoacrylate and UV light curing compounds have played a prominent role in enhancing the capability of navigation systems. Some of the outstanding characteristics of these compositions are their prolonged thermal stability, mechanical strength properties, ability to resist adverse weather conditions, chemical attack, moisture, vibration, impact, shock, thermal cycling. They also possess superior dimensional stability, adhere well to similar/dissimilar substrates, mate irregularly shaped surfaces, protect joints from corrosion. Electronic grades dissipate heat, stress, electrically interconnect components, protect electronic circuits from humidity, contaminants and improve dielectric properties. Other unique polymeric materials feature low outgassing certification, low CTE, high Tg, exceptional optical clarity and flame resistance.
Master Bond structural epoxy film adhesives and performs have a desirable long storage stability at ambient temperatures. These high quality systems require no mixing or metering, have minimal squeeze out, uniform bond line thickness, little wastage and excellent performance in service. Both premixed frozen adhesive films and B-staged adhesive films have proven beneficial in numerous bonding processes. Job proven electrically and thermally conductive, Master Bond grades have increased productivity yields in manufacturing of navigation equipment.
Satellite navigation systems such as Global Positioning Systems (GPS) and Galileo in addition to navigating one location to another have been advantageous in mapping, tracking, timing, determining positions. This has greatly improved productivity, safety, deterred theft, enhanced exercise monitoring, detected structural problems in roads, helped drivers find the quickest route, conserve fuel, provide weather alerts and systems have aided farmers in harvesting directed pilots to change direction in inclement weather and assisted marine, boat captains in navigating to their destination and overcoming any obstacles.
Computer-assisted surgery (CAS) is a treatment option that is dependent on special instruments for a variety of procedures. This advanced technology enables doctors through the use of surgical navigation to improve patient safety, avoid errors, shorten operating time, upgrade precision for intricate tasks and decrease morbidity. Imaging systems such as MRI's and PET scans assist in pre-operative planning. Frequently used for minimal invasive surgery this procedure which is highly dependent on tracking is less painful for the patient, lowers the risk of infection, reduces blood loss, results in less scarring and can eliminate hospital stays. From implant dentistry to orthopedic surgery to colorectal head, neck, urological, oral and maxillofacial surgery computer-assisted surgery has become more popular among health and professionals. Components such as mechanical arms, irrigation pumps, light sources, cameras and control units have relied on adhesive bonding for adhering essential surfaces.
Supplemental types of navigation systems are inertial guidance systems and robotic mapping. These vital devices are also reliant on select adhesive compositions developed by Master Bond to optimize their potential and perform flawlessly. Inertial guidance systems are imperative to aircraft, submarines, missiles, ships. They continuously monitor the direction, speed of movement, position without the necessity of a base station. Computer processing of this information is transferred to a navigation system. Our compounds are used for gimbaling and strapdown systems. Through propriety processing and compounding consistent tight tolerance needs are fulfilled between mated surfaces.
Master Bond has also made remarkable contributions to the assembly of autonomous robots used for simultaneous localization and mapping (SLAM). Utilization of specialized equipment and techniques such as laser scanners, optical readers, sonar has allowed the robot to both map its position, determine the landmarks of previously unknown environments and avoid unsafe conditions. This is accomplished by a combination of algorithms, complex computations based upon extracting sensory input. Localization, path planning, map interpretation is a challenging problem because of the importance of obstacle avoidance and the consequences of poor data. Cost versus quality issues must be analyzed for both indoor and outdoor, locations for navigational operational efficiency. Robust, ruggedized formulas have been meticulously formulated to adopt to meet the evolving needs of new improved products and to overcome the difficult problems that have to be addressed in the future.