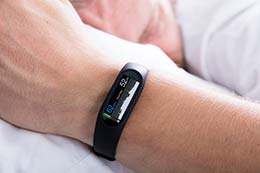 The expeditious growth in these analytic devices has been driven by the rise in life expectancy, increased capabilities of wearable devices for healthcare and the surging demand for sensors in portable/connected medical apparatus. Master Bond adhesives, sealants, coatings, and encapsulants can play a critical role in assisting industry leading manufacturers in the design, development, assembly of these biomedical sensors. These products are formulated to strict specifications and can help provide accurate, reliable, precise, reproducible, rapid, and continuous measurements to detect relevant medical parameters. Master Bond USP Class VI approved biocompatible grades and ISO 10993-5 non-cytotoxic products can offer impeccable performance in noninvasive and minimally invasive medical devices. Particularly noteworthy in the manufacturing of such sensors is that there is an emphasis on producing compact, lightweight, soft biomedical sensors, improving functionalities, lower power consumption, remote connectivity, wireless technologies, laboratory analytic applications, and signal processing techniques.
Some examples of biomedical sensors that utilize Master Bond compounds for assembly:
Temperature sensors
Image sensors
Motion sensors
Heart rate sensors
Optical biosensors
EMG sensor (electromyography)
Wearable gas sensors

Blood oxygen sensors
Inertial sensors
Pressure sensors
GSR sensors (galvanic skin response)
Fingerprint sensors
Blood flow sensors
Blood pressure sensors
Cerebrospinal fluid sensors
Biomagnetic sensors
Carbon dioxide sensors
Ear oximetry
Flow sensors
Airflow sensors
Humidity sensors
Piezoelectric sensors
DNA sensors
Biomedical sensors are crucial components in medical devices, equipment, machinery, and instrumentation. By converting a biological response to a measurable electrical signal, these biomedical sensors have contributed significantly to improving patient well being. They are extensively employed in applications ranging from diagnosing, detecting, treating, monitoring diseases/injuries to imaging, preventing, rehabilitating, and managing overall health. Additionally, emerging wearable medical biosensor technology should not be underestimated. These portable, non-invasive wrist devices, headbands, heart straps, smart clothing, fitness trackers, and smart glasses are constantly evolving at a phenomenal pace. They help patients track diseases such as heart conditions, hypertension, enable health professionals to obtain valuable information to monitor patients in a timely manner, and encourage a proactive approach for help. As wellness wearable devices become more sophisticated, they will transform medicine by providing many innovative/novel solutions by enhancing efficiency, and lowering the cost of care through remote data collection.
Master Bond is a specialty supplier in producing unique customized products that can boost the capabilities, and processing speed to manufacture these biomedical sensors. Select grades consist of formulations possessing high flexibility, resist sweat, weather, abrasion, adhere new similar/dissimilar materials to lighten weight, withstand vibration, impact, shock, thermal cycling and render superior bond strength properties for long term usage. Other outstanding characteristics of Master Bond compositions that can be useful in manufacturing such sensors are electrical insulation/conductivity, thermal conductivity, NASA low outgassing approval, optical clarity, protection against sterilants, fungus per MIL-STD-810G and 85°C/85% Relative Humidity reliability testing. Special nanosilica filled single component dual UV/heat cure systems require no mixing and can be simply automated for large volume production applications.