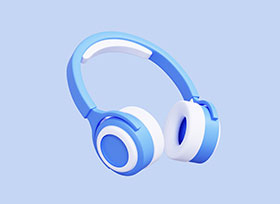 Manufacturers of audio systems need non-conductive and conductive adhesives for inimitable performance. Master Bond liquid/paste products consist of epoxy, urethane modified epoxies, silicones, cyanoacrylates, and UV/visible light curing compositions. They are capable of being utilized in the design, development, and assembly of many types of audio devices including:
Microphones
Signal processors
Recorders
Audio monitors
Mixing consoles
Headphones
Amplifiers
Loudspeakers
Musical keyboards
Preamplifiers
Audio interfaces
Radio receivers

CD players
Turntables
Boomboxes
Game consoles
Intercoms
Pagers
Audio routers and switches
AV receivers
Effect units
Audible alarms
Master Bond produces custom formulations to adhere different size, shapes, substrates such as plastics, rubbers, metals employed in consumer and commercial audio components. These environmentally friendly, durable systems are available in a wide range of viscosity, hardness, cure speed, color etc. They can be dispensed manually or automatically, resist vibration and shock, possess high mechanical strength properties, improve aesthetics, and protect against moisture as well as dust exposure. Long lasting Master Bond compounds ensure consistent, repeatable, and reliable service. Fast bonding compositions increase productivity and can be applied precisely.
Technological innovations in audio equipment have facilitated the need for novel polymeric systems. Our team of experienced chemists have been busy working on groundbreaking electronic adhesive grades to lead the way to fulfill market demand. This has been a challenging endeavor. Particularly noteworthy is progress in digitization of instruments, miniaturization of microphones, upgraded car audio systems, wireless earphones, sweat proof headphones, active noise cancellation, smaller, lighter weight more powerful digital consoles, and powered speakers. These brand differentiations will give companies a competitive edge.