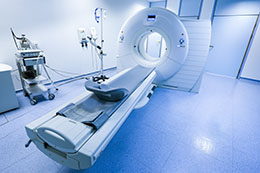 Academicians, researchers, clinicians, bioengineers, biomedical engineers rely on bioinstrumentation to measure, analyze, monitor, treat, control, record, investigate, and transmit data concerning physiological and biological factors in living organisms. Custom Master Bond adhesives, sealants, coatings, potting /encapsulation compounds play a definitive role in the design, development, assembly, and manufacturing of these indispensable devices. Our epoxies, silicones, cyanoacrylates and UV/visible light curing systems exhibit a wide variety of mechanical, thermal, electrical, chemical resistant properties and offer solutions to complex production problems. Multiple complicated medical dilemmas can be resolved using these bioinstrumentation devices. Master Bond products can offer superior performance, reliability, accuracy, reproducibility, long term durability even when exposed to pressure, flow, acceleration, force, humidity, chemicals, shock, vibration, and wide service temperature ranges.
Master Bond provides an unrivaled assortment of compounds that can be utilized for the construction of bioinstrumentation devices. They are engineered to meet the highest quality control standards. Special grades are biocompatible, USP Class VI certified, pass ISO 10993-5 testing for cytotoxicity and can withstand an impressive array of sterilants such as ethylene oxide (ETO), radiation, steam autoclave, hydrogen peroxide, Steris®, Cidex® and Sterrad®. These formulations can provide exceptional bond strength between substrates with different thermal expansion and contraction coefficients and can deliver superior protection against abrasion and bodily fluids. Additionally, Master Bond's team of adhesive specialists continuously collaborates with various medical device manufacturers to lower the weight and miniaturize these devices.
Master Bond products can be utilized in Bioinstrumentation applications, which are employed for genomics, proteomics, tissue engineering, drug delivery, pharmacology, medical imaging, cardiovascular and neurological monitoring. Some types of bioinstrumentation include:
Dialysis machines
Medical ventilators
Hearing aids
Oculometer
PET and CT scanners
Medical lasers
Centrifuges
Anesthetic machines
DNA/peptide sequencers
Flow cytometry
Tissue analysis instruments
Muscle stimulator
Stethoscopes
Pulse oximeter
Laryngoscope
Surgical microscopes
Endoscopes
MRI machines
Electrocardiogram (ECG)
Colorimeter
Autoclaves
Spectrophotometers
Biosensors
Electroencephalography (EEG)
Blood flow meter
Bio-monitor
Blood PH meter
Spectrometers
Heart lung machine
Master Bond adhesives can also be used in the fabrication of wearable fitness tracking devices. Novel biotechnology instruments with enhanced capabilities have much potential in creating new opportunities in finding affordable solutions to meet urgent needs.