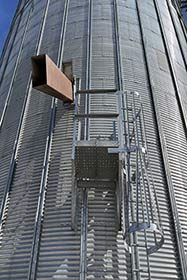 Master Bond structural adhesives can offer many bonding solutions for different types of industrial feeders. These include:
Vibratory feeders
Liquid feeders
Centrifugal feeders
Pneumatic bowl feeders
Single screw feeders
Twin screw feeders
Belt weight feeders
Apron weigh feeders
Loss in weight feeders
Elevator feeders
Flex feeders
Stop feeders
These material handling systems are essential for consistent workflow in high volume production factories. Our compounds can be of vital importance in helping deliver consistent, reliable, stable performance to maximize specific automation goals. Select grades can be specified for use on feeders to efficiently transport materials such as powders, grains, aggregates, chemicals, pills, small parts, electronic components.
Master Bond adhesives can help in achieving faster cycle times, shortening preparation time, lowering operating costs, increasing output, and improving safety for numerous diverse industrial feeders. This can enable end users to be more competitive, reduce lead times, streamline processes, work 24/7, match exact specifications, minimize waste, and optimize floor space while having precise control of the feeding technique. Our products are designed to control standards and can withstand degradation from hostile environmental conditions. This enhances equipment effectiveness, avoiding costly downtime and repair situations.
Master Bond polymeric formulations have excellent bond strength to similar/dissimilar substrates ranging from stainless steel, steel, fiberglass to rubbers, carbon fibers. They exhibit toughness, durability and provide protection against abrasion, corrosion, high/low temperatures, thermal cycling, vibration, impact. Since each feeder system has its own unique set of requirements, Master Bond can customize adhesives to fully satisfy these needs. Among the most pertinent criteria concerns the density, shape, size, hardware, handling characteristics, and operating site for the material being fed.
Master Bond compounds can play a significant role in industrial feeding applications for the following industries:
Steel
Glass
Chemical
Food processing
Pharmaceutical
Pulp and paper
Automotive
Plastic
Electronic
Construction
Cement
Packaging