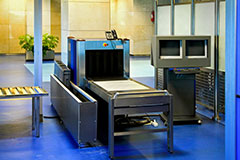 From machine vision to transportation to defense/security to scientific instrumentation Master Bond adhesives have lead the way in the development of innovative digital imaging devices. These products have been designed to offer precise alignment and positioning of key components. Compounds feature bondline control for joining substrates with different CTEs. Adhesion to a wide variety of glasses, metals, composites and plastics including acrylic, polycarbonate, polystyrene, ABS, NAS, SAN is excellent.
Different shapes, sizes, thicknesses, weights are effectively bonded to structural and optical specifications. Optical systems provide superior light transmission, low shrinkage, low outgassing even upon exposure to temperature variations and high humidity environments. They also protect and seal lenses, prisms, filters, windows, mirrors, polarized against dust, dirt, vibration, shock and impact. Critical components are cost effectively secured against, shear, peel, compression, fatigue and creep to ensure reliable, dependable stable performance.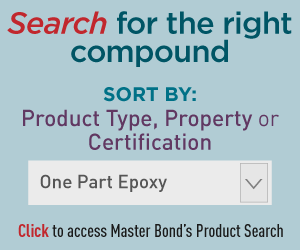 Unique job proven products give industrial digital imaging manufacturing companies a competitive advantage. Fast curing, no mix UV/LED curing systems have tenacious bonding capability and gap filling characteristics. They provide index homogeneity, low residual stress, and are engineered for "shadowed" areas. These non-yellowing formulations are frequently used for laminating large and small surface areas. Many two component, low exothermic systems offer superb electrical insulation and can be cured in sections of 1/4" or greater. Low viscosity hard coatings have outstanding scratch resistance, low haze and exhibit superb adhesion to plastics including polycarbonates and polymethmethacrylates. Light blocking epoxy systems are specifically employed for various wavelengths and frequencies.