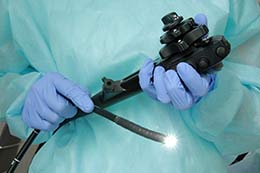 Advanced camera modules rely on polymeric formulations for bonding, alignment, instant fixturing, die attachment, electrical connections, stress absorption, underfill for applications requiring high quality imaging. Master Bond portfolio of assembly materials range from liquid, paste, and B-Staged film systems. They ensure reliable, consistent, precise long term solutions and are designed specifically to possess properties most conducive for use in life science/medicine such as:
Microscopy
Lab Equipment
Ophthalmology
Dermatology
Dentistry
Orthopedic and rehabilitation medicine
Master Bond products consist of thermal, UV/Visible light curing and dual UV/heat curing systems. They have excellent strength properties to similar/dissimilar substrates. This includes glass, metals, FR-4, Kapton, PMMA, ceramics, PA, ABS, polyimide, polyester, liquid crystal polymers and liquid crystal polymers and nylon. Specific grades exhibit toughness, flexibility, enhanced shock absorption, low outgassing, impact, heat, moisture resistance. Other compositions offer controlled flow, low shrinkage, optical clarity, reduce liquid migration to seal against contamination and have a low coefficient of thermal expansion> Biocompatible grades pass USP Class Vi and ISO 10993-5 testing and resist sterilization. UV cure compositions require no mixing and cure in seconds upon exposure to a moderate intensity UV light source. Dual cure products are engineered to provide rapid fixturing and thermal cures in shadowed areas at low temperatures. These compounds greatly expedite productivity.
The heightened necessity for sharper images has boosted the demand for high-resolution medical cameras. As the technology for these devices continue to evolve, Master Bond is keeping pace with the most recent developments to satisfy market needs. Adhesives used for assembling CMOS assemblies in medical cameras have proven immensely advantageous. Utilization of CMOS image sensors have been particularly noteworthy because of their ability to deliver faster frame rates, lower power consumption, low noise, superior image characteristics. They also offer better low-light sensitivity, color accuracy, spatial precision, while giving a digital output. This has enabled enhanced analysis, investigation, diagnosis, therapy, monitoring, documentation, research capabilities.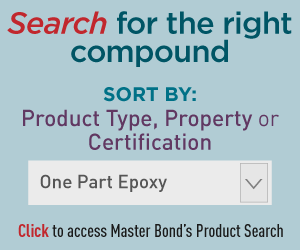 Changing population demographics and the increase in chronic diseases has had a major impact on the volume of non-invasive surgical procedures. Non-invasive procedures reduce risk of infection, decrease scarring, offer faster recovery, shorter length of hospitalization, less bleeding, less pain, smaller incisions. Master Bond has played an integral role in the design, development, manufacturing of endoscopic devices such as:
Colonoscopes
Gastroscopes
Bronchoscopes
Cystoscopes
Laparoscopes
Laryngoscopes
Sigmoidoscope
Neuroendoscopes
Esophagoscope
Arthroscope
Observation of the patient is done with flexible tubing, a lens on one end and a video camera at the other end. Impeccable performance of our products is critical for effective results in this procedure and in obtaining detailed images. Master Bond is additionally vital in medical cameras that assist in evaluating difficulty swallowing, removing polyps in the colon, detecting ulcers, blockage, inflammation, determining the cause of chest pain. Master Bond encapsulants, thermal management materials, high strength optical clear optical adhesives mate and protect compact ultra small camera heads when desirable. Our medical cameras additionally are implemented for x-ray devices, to inspect cells/tissues, in robotic surgery, neural research and other essential courses of action.