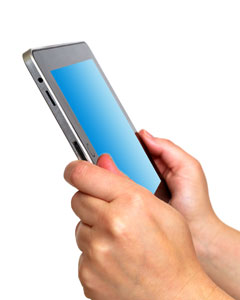 Consumer electronics run the gamut from computers, printers and office equipment to cell phones, televisions, coffee makers and vacuum cleaners. Master Bond is a technological leader in developing adhesive formulation solutions for this comprehensive industry. We have systems that are:
Thermally/electrically conductive
Electrically insulative
Resistant to water and chemicals
Able to withstand exposure to vibration, impact and shock
Durable
Dimensionally stable
Serviceable at high and low temperatures
Special grades are UL94V0 approved for flame retardancy. Cost effective silver coated nickel filled compounds offer low volume resistivity. We also have systems for underfill potting and flip chip assembly. Both one and two part systems are available and include epoxies, silicones, polyurethanes, polysulfides and UV cures. Various applications include structural bonding, sealing, conformal coating and potting/encapsulation.
Our high performance environmentally friendly products are solvent/lead/halogen free and are compounded to reduce greenhouse gas emissions. These versatile compositions can be precisely dispensed automatically and have overcome many technical barriers for consistent/dependable assembly of micro-scale components. This has enabled leading consumer electronic device manufacturers to develop lighter, stronger, smaller, faster, reliable, more affordable systems. Notable accomplishments have been achieved for thermal interface materials, EMI/RFI shielding and optical bonding of touch screens.
As this marketplace evolves Master Bond has placed a special emphasis in collaboration with global suppliers to launch new high quality compounds. This state of the art polymeric technology will improve competitiveness, profitability and create novel opportunities for these electronic devices. Research has kept pace to meet the growing demand for wearables, automotive electronics, smart devices, temperature controls, robots, holographic displays, home security gadgets, electronic gaming devices.