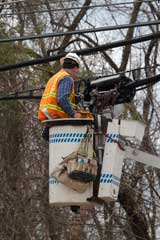 One of the most important, and perhaps overlooked, aspects in selecting the best adhesive for your application is packaging. Master Bond's packaging technology is specially engineered for convenient use in field service offering a wide selection of environmentally safe and cost effective solutions designed to optimize compound dispensing. We offer the smallest sizes available starting from 1cc syringe kits to ½ pint kits and beyond. Pre-packaged systems allow for ease of application with no need to worry about following mix ratios. Our innovative packaging solutions help to maximize productivity, reduce waste and maintain consistent high product reliability.
Packaging options include:
Pre-measured kits
Bubble packs
Syringes and cartridges
Gun applicator
Master Bond's specialty systems are formulated to cure at lower temperatures making them the most convenient and adaptable systems in field service.