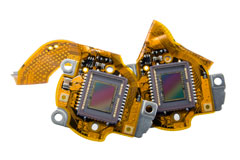 Advanced epoxy adhesives have been formulated for single layer, double sided and multilayer flex circuit applications. These compounds are suitable for use in applications involving circuit flexing and stretching. These highly durable systems have enabled thinner, light weight, high circuit density compact devices to incorporate new materials, processing techniques, designs that enhance functionality, especially for mobile electronic assemblies. They have been proven to be aesthetically pleasing and cost effective. Select grades are resistant to solder reflow temperatures.
High temperature resistance
Superior dielectric properties
Low moisture absorption
Superior adhesion to thin dielectric polymer films and copper foils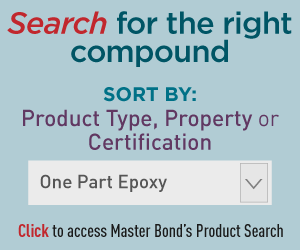 Systems offer a range of viscosities and cure speeds to best meet specific requirements. Applications include:
Telecommunication
Military and aerospace
Industrial controls
Consumer electronics
Specific compositions have been targeted for diverse usage ranging from RFID tags, flexible displays, car sensors, solar cells, digital signage, cameras, satellites, personal entertainment appliances, medical devices, and outerwear. In addition to high elasticity they possess custom characteristics such as optical clarity, dimensional stability, low CTE, thermal conductivity, biocompatibility, no/low flow, low outgassing and minimal shrinkage. Uniform deposits can be applied on different geometric shapes to ensure consistent reproducible results and high manufacturing yield. Utilization of advanced adhesive formulations has delivered solutions that offer higher performance, improved safety, elevated quality control and has played a major role in augmenting progress in new flexible electronic devices.