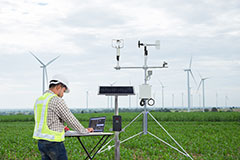 Master Bond high performance, versatile polymeric adhesives, sealants, coatings have been proven indispensable in assembling weather satellites, radar, callibrated optical instruments, lasers, meters, remote sensors used to forecast weather and its effect on life on the planet. Through utilization of this valuable equipment, reliable, reproducible test measurements have been collected on atmospheric conditions even in remote locations. From barometric pressure, humidity, wind speed/direction to precipitation, drop size distribution, solar radiation, air and sea surface temperature, meaningful precious data has been gathered, disseminated for use by government agencies, industrial corporations, consultants, the general population to save lives, protect property, prevent accidents. Severe weather alerts and advisories are frequently announced for hazardous conditions ranging from tornados, thunderstorms, high winds, snow to floods, fog, hail, droughts, hurricanes. It is important to note that upper air data is often acquired from satellites and radar.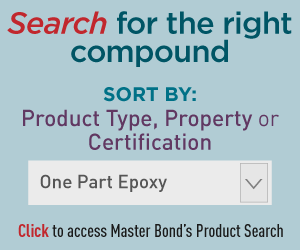 Decisions based on future climate expectations has had a major impact on the global economy. Detection and tracking data with technologically advanced, sophisticated instrumentation has been most beneficial in obtaining relevant information that has enhanced forecasting. Even though much important progress has been achieved these figures can change rapidly and often have been elusive in accurate predicting. Meteorologists are busy developing new computer modules to overcome these deficiencies. Long term weather forecast quality improvements including event severity, duration, timing would be compelling and accelerate the growth of smart connected devices, innovative observational vehicles, computer processing systems.
Master Bond epoxy, silicone, cyanoacrylate and UV/visible light curing compositions have given design engineers flexibility in developing trailblazing weather forecasting equipment. Our one and two component compounds have been ground breaking in meeting strict manufacturing standards and for use in extreme, severe weather conditions. Select formulations are engineered for high impact, vibration, shock, thermal cycling, high/low temperature exposure, resisting erosion, pesticides, herbicides, salt water etc. Structural bonding systems have exceptional bond strength between similar/dissimilar substrates. NASA low outgassing certified, cryogenically serviceable materials are employed on weather satellites. These Master Bond products are available in a variety of viscosities, cure speeds, hardnesses to best satisfy specific application requirements. They can be dispensed manually, semi-automatically or automatically. Heavy non-drip formula have excellent gap filling characteristics. Special thermal interface materials optimize heat transfer efficiency by the addition of ceramic or metal fillers.