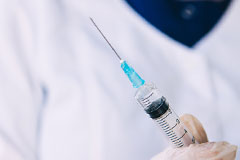 Single component, no mix epoxy and UV curable adhesive systems offer fast cure speeds in bonding cannulae to hubs in syringe needle assembly applications. Available in a variety of viscosities, these compounds are designed for high volume production operations. They are USP Class VI certified and resist exposure to steam autoclaving, ETO and gamma radiation sterilization exposure.
Advantages of Master Bond Adhesives for Needle Assembly Applications
These formulations prevent fluid leakage (e.g. blood, medicines). They also secure a fixed positioning of the cannula. Significant advantages of each chemistry include:
Dual Curing (UV + Heat) Systems
One part, no mix formulations
Fast cures
Solvent free compositions
Range of viscosities and hardnesses
Transparency
Easy automation
One Part Heat Cure Epoxies
No mix formulations
High strength bonds
Toughness
Excellent depth of cure
Solvent free systems
Easy application
High Strength Properties
Both one part epoxies and Dual curing (UV + Heat) systems exhibit excellent adhesion to metals, plastics and glass. With proper surface preparation, adhesion to commonly used plastic hub materials is superb. They include:
Acrylic
Polycarbonate
Polystyrene
Polyethylene
ABS
Needle bonding adhesives also feature high thermal stability. These compounds are fluorescent and can be inspected with a low intensity black light.
View all USP Class VI certified products