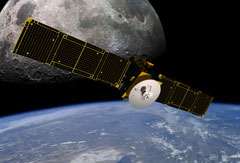 With an increased demand for wireless devices, the need for satellites has never been stronger. Master Bond's versatile adhesives, sealants, coatings and encapsulation compounds have been tested to meet the structural, mechanical, electronic requirements of space environments. These liquid, paste and film systems have been formulated to resist radiation exposure, withstand thermal cycling, moisture, and to satisfy UL94V-0 flame retardant specifications. They also provide cryogenic serviceability. Toughened elastomeric compounds are recommended for bonding substrates with dissimilar coefficients of thermal expansion enabling commercial/military satellites to be assembled at lighter weights.
Most importantly these products are NASA low outgassing approved. Mission critical electronic, electro-optic, optical devices are guarded from gases that can condense to contaminate surfaces such as fogging optical transparent materials or interfering with the reliability of electronic circuits which can cause malfunction. They also will not contaminate adjacent electronic devices. Our extensive variety of one and two component low outgassing systems have passed stringent total mass lost (TML) and collected volatile condensable material (CVCM) testing for outer space usage. They consist of epoxy, silicone, UV curable systems and feature an extensive array of properties including thermal conductivity, electrical conductivity, low dielectric constants, optical clarity. Other significant characteristics of these compositions are as follows: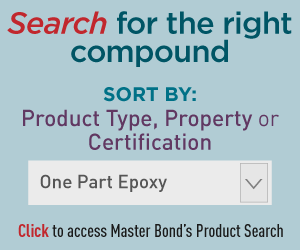 Exceptional toughness and durability
Vibration, impact and shock resistance
Superior bond strength
Chemical inertness
Cryogenic/high temperature serviceability
Satellites are most commonly used for:
Navigation systems and remote sensing
Communication devices
Weather information
Scientific and defense research
Satellite subsystems are also widely employed for power generation, thermal control, telemetry, altitude control and orbit control applications. The growing trend toward miniaturization of all advanced technology requires the high performance that our systems offer.
Advanced lightweight materials such as high strength steel, aluminum alloys, magnesium alloys, carbon fiber reinforced composites, glass fiber composites are bonded together with special adhesive formulations. This has contributed to important product design changes that has had a significant impact on delivering improved performance, fuel efficiency, comfort, safety, acoustics, durability for multiple transportation systems.
Master Bond high quality adhesive systems replace welding, brazing, mechanical fasteners and ensure cost effective assembly solutions. Automated production techniques are often employed to speed productivity in high volume operations. These solvent free one and two component systems offer consistent, precise dispensing and possess a variety of hardnesses, viscosities and cure schedules in order to satisfy individual requirements. They guard against corrosion, can fill gaps, protect against water, humidity and are aesthetically pleasing. Elastomeric grades are recommended for adhering substrates with mismatched coefficients of expansion and contraction.
Space Power Systems
Space power systems play a key role in providing electrical power for exploration missions. These systems are designed to withstand exposure to the hostile environmental conditions prevalent in deep space. They enable vehicles to operate safely, reliably, and provide vital communication, navigation, guidance, life support functions. These highly engineered systems are manufactured to stringent specifications and employ the latest most advanced adhesive formulations to join similar/dissimilar substrates. Important strides have been made in improving efficiency size, weight and life expectancy through the use of those compounds. Intense research and development is being conducted to enhance the capability of solar arrays, batteries, regenerative fuel cells for outer space usage.