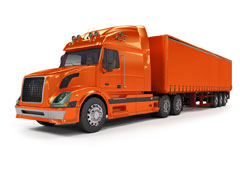 Master Bond structural adhesives improve productivity and reliability in assembly operations. Products are designed to withstand harsh climactic conditions and improve durability. A wide range of epoxy formulations are available that offer:
High peel and shear strength
Resistance to high/low temperatures
Withstand exposure to vibration, impact and shock
Convenient cure schedules
Improved aesthetics
Tough bonds
Easy application
Master Bond compounds provide exceptional bond strength to composites, metals, rubbers and most plastics. Adhesion for aluminum and steel surfaces is outstanding.
Common Applications
One and two component epoxy systems are used to meet many bonding requirements including adhering:
Brackets
Floor and roof assemblies
Body panels
Doors
Shelving
Cab consoles
Types of Trucks and Trailers
Dump trucks
Tanker trucks
Refrigerator trucks
Heavy haulers
Forklifts
Special grades are available that offer gap filling properties, fast room temperature cures and superior abrasion resistance.