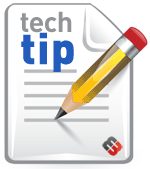 Healthcare manufacturing companies rely on Master Bond biocompatible adhesives for joining medical grade plastic components. Utilization of plastics has gained popularity in medical device assembly because of their strength, weight, cost savings, aesthetics and performance properties. Multiple polymer blends containing different additives, fillers, pigments, stabilizers and couplers provide design engineers numerous options to meet challenging requirements.
Formulations have been developed that are USP Class VI certified, resist repeated cycles of steam autoclave, EtO, radiation, cold chemical sterilants and can be automatically dispensed. Select Master Bond grades feature fast setting times at ambient temperature, have optical clarity, withstand disinfectants/bleaches and elevated temperatures. Products provide excellent adhesion to various combinations of medical plastic substrates such as polyethylene, polypropylene, polyesters, polycarbonates, thermoplastic elastomers and polyethersulfone.
Case Studies & Citations
EP42HT-2Med: Utilized in prosthetics and fully implantable medical devices

EP42HT-2Med is commonly used in the manufacture and assembly surgical instruments, catheters, endoscopes, and other medical devices. As a USP Class VI system, EP42HT-2Med is well suited for use in prosthetics and implantable medical devices. In several research and development publications, scientists and engineers have singled out EP42HT-2Med for use in their applications. Following are brief descriptions of each application and its use of EP42HT-2Med.