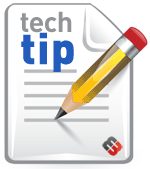 Tough, durable Master Bond structural epoxy adhesives offer cost effective solutions for magnet assembly applications. These solvent free compounds are available in a variety of viscosities, have quick set-up times and are designed to be easily dispensed. They prevent corrosion, feature high strength properties and resist exposure to impact, vibration and shock. Commonly used for bonding ferrite, neodymium and alinco magnets, formulations are employed in a wide range of industries including:
Motors
Power generators
Microphones and speakers
Measuring instruments
Lifting equipment
Computer storage devices
Power hand tools
Additional advantageous properties of Master Bond epoxies are:
High/low temperature serviceability
Moisture/chemical resistance
Both one and two part component epoxy systems are frequently used to meet the demanding requirements of magnet assembly manufacturing companies. Our one component systems are no mix compounds and cure rapidly at elevated temperatures. Two component products cure at room or slightly elevated temperatures. Special emphasis has been placed on optimizing reliability, increasing productivity and consistent performance.