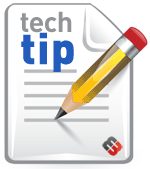 From motor vehicle parts to electrical apparatus to data communication equipment to musical instruments Master Bond adhesives/sealants are essential in reassembly applications. Our products lower manufacturing costs and are engineered to satisfy difficult technical/safety specifications. Complex equipment is salvaged, rebuilt, overhauled to like-new condition. Worn out parts are restored and perform reliably to lengthen product life cycles.
Remanufacturing is environmentally friendly and plays a key role in obtaining sustainability objectives for corporations. Material and energy use is greatly reduced resulting in lower carbon emissions. Less waste is generated.
High performance liquid silicone gasket sealing compounds feature high temperature resistance, flexibility and withstand oil/fuel exposure for the reassembly of automotive components including engines and transmissions. These easy to apply systems eliminate corrosion and avoid cracking. They are extremely durable, guard against high pressure and fill irregular voids.
Remanufacturing equipment offers exceptional value. They are less expensive to purchase than new machinery. Savings can be substantial. This extensive process must be performed diligently to ensure all products are engineered to the highest quality standards. Proper adhesive/sealant utilization must be considered to meet strict factory specifications.