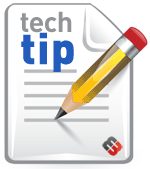 A simple to use gun applicator is available from Master Bond. Designed to optimize dispensing, the gun applicator is manually operated. It will reduce waste, maximize productivity and maintain consistent high reliability. It is easy to handle and can be used in design, production, maintenance, repair and field service applications. It is also extremely cost effective.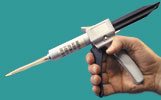 A separate dual cartridge is filled with an A and B component and then the cartridge is loaded into the gun. A motionless mixing nozzle is attached to the end of the cartridge. Standard cartridge size is 50 ml. Specialty sizes are available on request. Mix ratios of one to one, two to one, four to one and ten to one can be used. Compounds are thoroughly and accurately blended through the stationary baffles aligned in the mixing nozzles.
Versatile, light weight, trouble-free gun applicators provide environmentally safe solutions to epoxy dispensing applications.