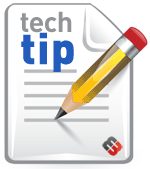 Product development engineers rely on Master Bond adhesives, sealants, surface coatings, potting, encapsulation, casting compounds for solutions to critical prototyping requirements. Our products are engineered to meet difficult performance specifications and cost effectively speed materialization. New designs can be effectively built and reworked. Specific epoxy, silicone, cyanoacrylate and light curing formulations feature rapid adhesion to multiple treated surfaces including metals, rubbers, ceramics, glass and most plastics.
From functional prototypes to proof-of-principal prototypes to visual prototypes our materials have enabled companies in a broad range of industries to assess alternative part design possibilities. Corrections and improvements can be achieved quickly to optimize usability and appearance. As product lifecycles shorten timely adjustments are essential to maintain competitiveness.
Instant curing, low viscosity, optically clear cyanoacrylate adhesives provide high strength bonds and require no mixing. One and two component epoxy adhesives can be conveniently applied with brushes, trowels, gun dispensers and offer unmatched thermal, electrical, mechanical properties. Mating surfaces need to be fixtured or clamped during cure. Often used on functional prototypes, these compositions provide long term durability. Coating systems are employed as a barrier against solvents, fuels, acids, gases, water vapor, etc. Silicone casting materials have high elongation, superior dielectric characteristics and high heat resistance.