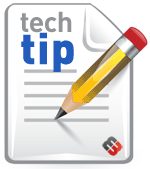 Solvent free one and two component silver filled thixotropic epoxy paste adhesives are employed to replace metallurgical solders in surface mount assembly applications. These heat activated compounds polymerize rapidly at low temperatures, allowing speedy processing without creating thermal/mechanical stresses during cure. Products do not contain lead and are environmentally friendly. They adhere well to a wide variety of substrates including FR-4, unetched copper, silver, ceramics.
Master Bond electrically conductive surface mount adhesives are comprised of silver particles/flakes and are isotropic (conduct in all directions). Systems can be applied without bleeding by:
syring/needle dispensing
stenciling
pin transfer
painting
pad printing
Master Bond isotropic electrically conductive surface mount adhesives offer significant cost savings over traditional solder pastes. Most importantly they are lower in weight and require less volume than thin/lead solders. Additionally more economical heat sensitive substrates can be used for electronic packaging because of lower temperature processing. Low stress exerting adhesives prevent lifting of small components and alleviate the need for soldermask. Specific grades can be rheologically adjusted to ensure accurate placement and no slumping. Elasticity can also be modified to optimize performance during expansion/contraction cycles of bonded dissimilar surfaces.