Master Bond has developed one and two component adhesive systems for adhering plastic and rubber surfaces. Compounds are designed to withstand differing coefficients of thermal expansion, resist water/chemicals, high pressures and wear/abrasion. Elastomers such as nitrile, SBR, neoprene, polyurethane, epichlorohydrin and silicone rubbers can bond well to plastics including ABS, acrylics, polyester, nylon, PPO, polyethylene and fiberglass. Proper surface preparation procedures for these applications is essential to optimize cohesive strength properties and for ensuring reliable performance. Use of an adhesive bonding primer will enhance assembly of hard-to-bond substrates.
Flexible & Toughened Potting Compound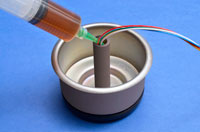 Low viscosity EP30FL delivers high strength, tough and flexible castings, and bonds and seals which are remarkably resistant to thermal cycling and chemicals. It is formulated to cure at room temperature and has very low shrinkage after cure. This system is serviceable from 4K to 250°F, making it suitable for cryogenic applications. EP30FL has high bond strength to similar and dissimilar substrates including rubbers and plastics.
Toughened System with Very Low Exotherm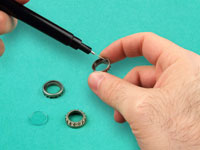 Master Bond EP21FL is a two component epoxy resin system ideal for advanced manufacturing applications. It is well suited for bonding dissimilar substrates with different coefficients of expansion. As a lower viscosity system it is also well suited for potting, coating and sealing electronics. EP21FL features high performance castings, bonds and seals which are remarkably resistant to thermal cycling and chemicals. It features a wide temperature range of - 60°F to more than 250°F. The hardened compound is an electrical insulator.
High Temperature Resistant Silicone System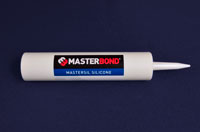 With an extraordinarily fast non-corrosive cure, Master Bond MasterSil 711 is ideal for bonding, sealing, coating and formed-in-place gasket applications, especially those involving electronics. It is extremely soft with superb flexibility and elasticity and outstanding electrical insulation properties.
Flexibilized Epoxy Resin System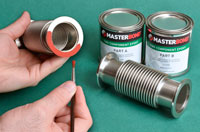 EP21TDC-2ND is a highly flexibilized, non-drip, room temperature curing epoxy adhesive. Featuring a smooth paste viscosity, it has high peel strength, good chemical resistance and robust thermal cycling properties. It has excellent adhesion to many rubbers and plastics.
Adhesive Applications and Uses
Product designers need to analyze and use requirements to determine proper material selection. Countless rubber and plastic combinations make joining these surfaces challenging. Availability of a wide variety of Master Bond plastic/rubber adhesives can mitigate any obstacles and enhance design flexibility. These products have been successfully utilized by transportation, sporting equipment, electronic devices, solar energy and metalworking companies. Completed assemblies are more durable, affordable, energy efficient, recyclable and have extended longevity.