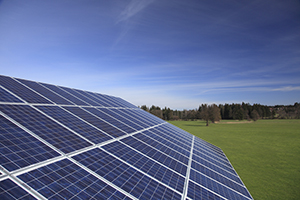 Converting sunlight into electricity is environmentally friendly. Solar energy does not emit any green house gases, is free and can be produced off the grid. Adaption of new technology has significantly lowered the installation and operational costs of solar power systems. This has enabled increased competitiveness with fossil fuels such as coal, natural gas, petroleum.
Master Bond offers durable, long lasting, cost efficient, ROHS compliant solutions for the production of silicon wafers, solar cells/modules and laminations. Photovoltaic module manufacturing includes:
Cyrstalline silicon
Flexible thin films
Concentrated photovoltaics (CPV)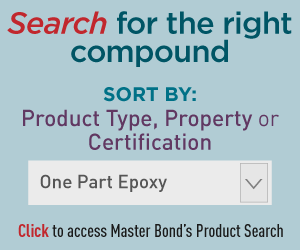 Specific Master Bond epoxy, silicone, UV cure compounds are employed for:
Junction box bonding and potting
Back rail bonding
Frame bonding
Flexible panel bonding
Lens bonding/sealing
General potting
Instant bonding cyanoacrylate adhesive provides excellent adhesion to glass, metals, plastic for preliminary fixing of junction boxes. Additionally photovoltaic electronic materials such as die attach adhesives, electrical conductive isotropic adhesives, conformal coatings, and thermal management paste/films are used in multiple assembly applications. These range from PCB protection to solder replacement to metal tab electrical bonding for crystalline/thin film photovoltaics to heat sink attachment for concentrated photovoltaics (CPV). Advanced silver conductive adhesives feature stress relief, rapid cures, withstand thermal cycling for solar ribbon stringing.
Solventless addition and condensation curing silicone materials for junction box potting, bonding, sealing, provide protection from moisture, dirt, vibration/shock. Easily dispensed manually or automatically these non-corrosive formulations are designed to adhere well to primed or properly prepared surfaces such as polyphenylene oxide (PPO), polyphenylene (PPE), polycarbonate (PC). They exhibit superb dielectric properties and maintain their elasticity over a wide service operating temperature range. Thermal conductive heat dissipative products and UL94V-0/UL94V-1 listed flame retardant formulations are available if needed. Optically clear/low outgassing grades have superior light transmission characteristics.
Structural liquid adhesives are used to replace brackets, screws, tapes for mounting solar panels. These products resist sunlight, snow, water, vapor and lower installation costs. They join glass, metal, plastic substrates at high production speeds. Lens bonding/sealants are UV resistant, polymerize quickly and can be automatically dispensed. Elastic lamination compounds offer toughness, exceptional peel strength properties, thermal stability and resiliency between substrates subjected to different expansion and contraction rates. These gap filling materials can be applied consistently in uniform bond line thickness.