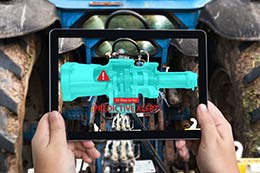 Durable, dependable, accurate, and reliable sensors are deployed on equipment/machinery to monitor, diagnose, and detect defects before problems occur. Abnormalities can effectively be predicted and alert administrators to schedule appropriate maintenance repairs to avert unplanned downtime. Master Bond advanced adhesives, underfills, encapsulants, potting compounds, and conformal coatings are commonly employed in a diverse range of sensors and have played a prominent role in optimizing their physical, thermal, mechanical, and electronic properties. Select Master Bond grades feature protection from direct exposure to water, humidity, chemicals, dirt, dust, salt spray, fungus, corrosive atmospheres, and airborne contaminants. They also exhibit dimensional stability, thermal/electrical conductivity, high dielectric strength, low outgassing, low coefficient of thermal expansion, and resistance to impact, vibration, shock. Additionally, systems are engineered to withstand cryogenic conditions, elevated temperatures, and wide temperature fluctuations without degradation.
Master Bond compounds have been highly desirable for utilization in the following predictive maintenance sensors:
Vibration
Oil particles
Temperature
Flow
Level
Pressure
Optical
Gas
Humidity
Position
Current
Sound
Wind
Magnetic field
Master Bond products and technical expertise have been at the forefront of new sensor development for predictive maintenance. As competition becomes more fierce, reducing maintenance expense and extending asset lifecycles is more vital. Master Bond is working to help achieve these objectives by compounding unique epoxy, silicone, and UV/visible light formulations. These products are being concocted for utilization in different types of miniaturized sensors for confined spaces in hostile environments.