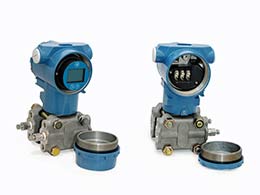 Innovative assembly, packaging, interconnection technologies employing Master Bond epoxy and silicone compounds have contributed to increased usage of pressure sensors in advanced applications. Select grades can play a significant role in accurately, reliably, rapidly measuring the pressure in liquids or gases and producing an electrical output signal. These compositions feature long term stability even when exposed to harsh environmental conditions such as:
Salt water
High pressure
Boiling heat
Freezing temperatures
Industrial acids
Dust/dirt
Space
Animal rodent tampering
Thermal cycling
Electromagnetic interference
Humidity
Strong vibration
Snow, ice, sleet
Thunderstorms
Immersion in chemical solutions
Hazardous locations
They are also capable of measuring indirectly for leak testing, fluid/gas flow, speed, water level and altitude.
Master Bond compounds can be utilized in the following types of pressure sensors:
Absolute
Gauge
Differential
Sealed
Vacuum
Numerous customized Master Bond formulations are designed to meet specific requirements for a wide range of end-use industries. These include:
Aerospace and defense
Healthcare and life sciences
Automotive
Technology
Hospital and portable ventilators'
HVAC equipment
Mining
Machine tool
Logistic automation
Test and measurement
Utility
Marine
Military electronics
Oil & gas
Energy conservation
Master Bond's specialty bonding, sealing, and encapsulating compounds are designed to help many leading pressure sensor manufacturers to help construct smaller, thinner, lighter weight, more energy efficient, precise, efficient, superior performing devices. Many perplexing obstacles need to be overcome to achieve these objectives. They involve inductive, potentiometric, capacitive, thermal, optical, piezoresistive, strain gauge technology. Particularly noteworthy has been the proliferation in demand for microelectromechanical (MEMs) sensors and the future potential in nanoelectromechanical (NEMs) systems.
Master Bond built pressure sensors are used for electric cars, washing machines, air compressors, drones, refrigeration systems, automated safety systems, monitoring dangerous chemicals, enabling smart factories in industry 4.0. They are indispensable for diverse medical devices as listed below:
Anesthesia equipment
Breathalyzers
Drug dosing equipment
Diagnostic equipment
Medical ventilators
Respiratory equipment
Oxygen therapy systems
Sleep apnea
Spirometry devices
Hospital gas supply