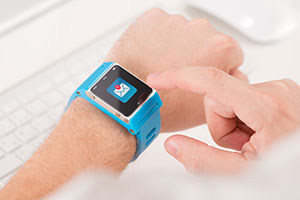 Innovative wearable device technology is growing swiftly. It will change the way we behave and provide valuable insight into what we can accomplish. Comfortable, easy to use products feature consistent performance and have become an extension of our body. New wearable devices are aesthetically pleasing and fashionable. Applications presently range from sports/fitness to healthcare/wellness monitoring to security and gaming/entertainment. Cost effective state-of-the-art designs will have a significant impact on consumers. These include smartwatches, Google Glass, wearable cameras, drug delivery systems, emergency call buttons, activity trackers, smart clothing, jewelry.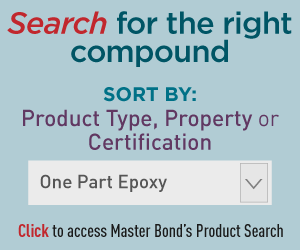 Many challenges still need to be overcome. Issues concerning power management and wireless networking are formable. Widespread availability will lower the cost of components and create additional demand for these products. Speedy, reliable productivity will be essential for profitability. Additionally, development of new sensors and other components will expand features and functions of these devices, increasing their popularity.
Utilization of Master Bond solvent/halogen free epoxy, silicone, polyurethane adhesives, sealants and coatings in high volume device assembly operations can increase assembly effectiveness and product capability. Compounds are custom formulated to meet unique properties such as:
Exceptional heat dissipation
Snap cures
Low stress
High Tg
Vibration, shock and impact resistance
Electrical insulation
Water/chemical resistance
Cure speeds and viscosity can be adjusted to rigid process controls. These formulations can be precisely dispensed manually, semi-automatically and automatically. Two component systems can be conveniently applied in premixed and frozen syringes.
Wearable electronic devices require enhanced reliability for long life cycles. Innovative polymeric compositions have been developed to keep pace with their improved capability. This has enabled design engineers to create wearable electronic devices featuring enhanced safety, data accuracy, security, affordability, durability while reducing power consumption and weight. This will have a major impact in elevating our quality of life. Most noteworthy is the use of Master Bond compounds employed in wearable devices for remote patient monitoring, early disease detection, wellness programs and acute/chronic care. These materials have played a leading role in the assembly of electronic wearable devices that has facilitated better care for patients and lowering medical/hospital costs.
Select Master Bond conductive/non-conductive structural adhesive systems are flexible, minimize stress, contain embedded chemicals, withstand sterilization such as EtO, gamma radiation and are biocompatible. They can be bent/dropped and offer superb adhesion to metal, ceramic, composite, plastic substrates. These products are excellent moisture barriers and provide protection to sensitive electronic components against dirt, dust, beverage spillage, sweat, sunscreen oil, perfume, household cleaners thermal cycling, corrosive attack. Electrically conductive systems cure quickly at low temperatures, adhere well to dissimilar surfaces, contain silver fillers with controlled particle size and have superior thermal stability. One part low viscosity UV curable and UV/thermal dual curable epoxy conformal coatings polymerize rapidly in a uniform thickness to guard against harsh environmental exposure. Optically clear, low shrinkage, low outgassing materials have successfully passed 85°C/85% RH testing and provide precise alignment in mating crucial components. Additionally epoxy underfills and encapsulants have exhibited outstanding reliability and processability.