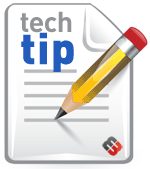 Sterilization capabilities are an important consideration for the selection of polymeric adhesives, sealants and potting compounds for use in medical applications. Medical devices can be divided into disposable or reusable categories. In general, demands for sterilization performance are more rigorous for reusable products than for disposable products.
Sterilization Methods for Reusable vs. Disposable Medical Devices
The most widely employed sterilization methods for medical devices include autoclaving, radiation (electron beam or isotopes), ethylene oxide, plasma or corona discharge and liquid sterilants (hydrogen peroxide, glutaraldehyde, etc.). Epoxy polymers are among the most widely employed adhesives, sealants and potting compounds for repeated sterilization such as autoclaving and liquid sterilization. For disposible devices, the more common sterilization techniques are ETO, gamma radiation or liquid sterilization.
Master Bond Sterilization Resistant, Medical Grade Adhesives
Master Bond has developed a wide variety of adhesives, sealants and potting compounds for the assembly of reusable and disposable medical devices, including many Class VI biocompatible materials, which are specially designed to withstand the sterilization requirements for a particular application without sacrificing the performance properties of the material.

EP42HT-2Med is a two part, room temperature curable, USP Class VI certified epoxy that withstands repeated sterilization, including autoclaving and chemical sterilants. It is also castable in thicknesses up to 3 inches and has a service temperature range of -60°F to 450°F. EP41SMed is a rapid setting, low viscosity, USP Class VI, two part epoxy system with superior resistance to cold sterilants, ETO and gamma radiation. It can be used in both reusable and disposable medical devices. UV10Med is a USP Class VI approved, low viscosity, optically clear system that cures rapidly under UV light. It resists liquid sterilants, ETO and gamma radiation and is widely used in disposable devices. EP3HTMed is a one component, no mix, USP Class VI epoxy that resists repeated autoclaving and chemical sterilization. It has an unlimited working life and cures fast at elevated temperatures (minimum 250°F).