Today, design engineers have many options to choose from when joining metal to plastic. In plastic to metal joining applications, advanced epoxy, silicone, cyanoacrylate and UV cure adhesive systems are easy to apply, have convenient cure schedules and offer high performance in difficult environments. Below is an illustration of some popular plastics, which are used in conjunction with various metals and metal alloys. Special Master Bond adhesive systems can deliver high bond strength between these dissimilar substrates.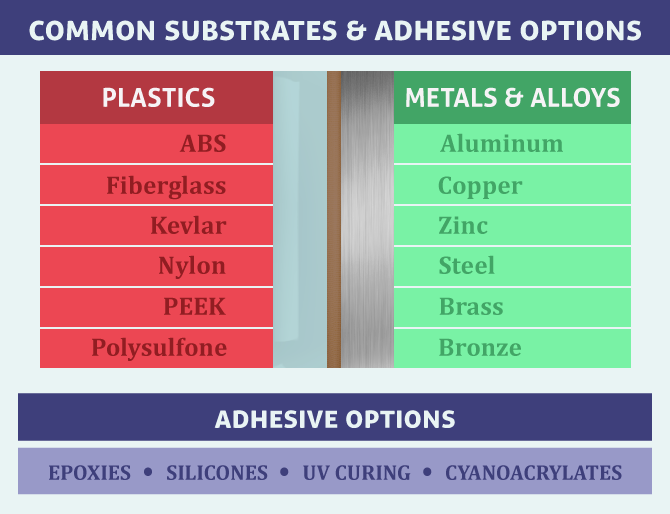 Low Viscosity Epoxy Adhesive for Advanced Applications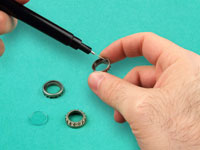 Master Bond EP30P is a two component, room temperature curing epoxy for advanced industrial manufacturing applications. This compound has a mixed viscosity of 1,200 cps and is easy to apply. It exhibits superior adhesion to similar and dissimilar substrates and is particularly recommended for bonding polycarbonates, acrylics and glass.
Optically Clear Epoxy Has High Flexibility
EP37-3FLF forms very flexible high strength bonds that offer excellent impact resistance as well as resistance to severe thermal cycling and shock. This optically clear, two part epoxy bonds well to a wide variety of substrates including metals, glass, ceramics, rubber and many plastics. Its relatively low exotherm makes it an ideal material for large castings.
One Part, High Strength Epoxy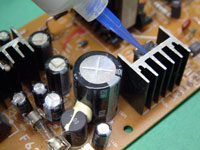 For superior bonding and sealing with the convenience of fast heat cures, Master Bond's Supreme 3HT-80 is a high strength, one component epoxy featuring a 30 minute cure at 175°F and a 10 minute cure at 250°F. It is recommended for bonding heat sensitive substrates. Serviceable from -100°F to 350°F, it offers both high peel and shear strength properties.
Biocompatible Epoxy for Medical Devices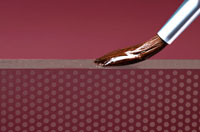 Master Bond EP21LVMed is a two component, low viscosity epoxy resin system for high performance bonding, sealing, coating, encapsulating and casting. It produces high strength, durable bonds which hold up well to thermal cycling and resist many chemicals. It is serviceable over the wide temperature range of -65°F to +250°F. EP21LVMed fully passes USP Class VI testing for biocompatibility and is widely used for medical applications.
Considerations Before Selecting an Adhesive
Type of joint/stresses, stress distribution, proper surface preparation need to be analyzed before selecting the proper adhesive system. Compliant compounds may be necessary to avoid stresses caused by the different coefficients of expansion and contraction between the combination of dissimilar substrates. Products can be applied manually, semi-automatically or automatically. Custom packaging in syringes, cartridges, flexible divider pouches and gun applicators is available for specific grades.