One and two component adhesive compositions are engineered to bond rubber to metals. They exhibit exceptional shear, tensile and cleavage strength properties. Products are available for use in a range of viscosities and cure schedules. Applications range from bonding natural rubber, butyl, chloroprene, hydrogenated nitrile, urethane, fluorocarbon elastomers to metals including steel, aluminum, nickel, plated metals and alloys.
Exceptional Durability and Strength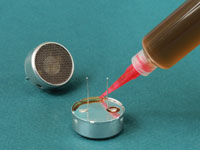 EP21LV is a low viscosity epoxy for high performance bonding, sealing, coating, encapsulation and casting. This two part system produces high strength, durable bonds which hold up well to thermal cycling and resist many chemicals. EP21LV meets FDA Chapter 1, Section 175.105 requirements for indirect food contact.
Simple, Effective Way to Bond Most Rubber Surfaces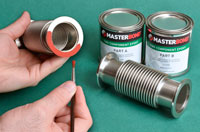 It is now possible to eliminate time consuming and costly surface preparation and still achieve superior bonding performance when bonding to various kinds of rubbers. Master Bond EP21TDC-4 is simple to use, easy to apply and provides high strength bonds to many rubber surfaces including neoprene, nitrile, SBR and natural rubber. EP21TDC-4 cures at room temperature and forms flexible, durable chemical resistant bonds. Moreover, it is noted for its ability to withstand rigorous thermal cycling.
Flexibilized, One Component Epoxy Adhesive and Sealant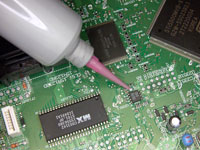 Supreme 10HTFL offers a unique blend of physical properties including outstanding peel strength, very high shear strength and a wide service temperature range of 4K to +350°F making it suitable for cryogenic applications. This thixotropic adhesive features highly desirable handling properties including no mixing and unlimited working life at room temperature.
Low Viscosity, Fast Curing Silicone Compound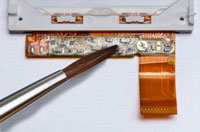 MasterSil 713 is a self leveling silicone that bonds well to a wide variety of substrates including silicone rubber. It is a faster curing system, in which the speed of cure depends upon the level of humidity and the thickness of the layer being cured. Additionally, it can be cured in thicknesses up to ¼ inch deep with superb flexibility and elasticity.
Adhesive Applications and Uses
Compounds are employed in the automotive, off-highway, oil/gas, electrical, appliance and other industries. They are used for adhering rubber to metal plates, engine mounts, instrument handles, door seals, rollers, connectors, hoses, valves and insulators. Reliable, tough formulations enhance sound proofing and vibration control. Specific grades seal against organic solvents, sea water and boiling water.
Since the variation of ingredients used in compounding generic elastomeric materials is virtually unlimited special caution should be taken to prevent formulation changes which can have a deleterious impact on bonding performance. Strict adherence to quality control specifications and proper surface preparation techniques are essential to safeguard durability/strength requirements between metallic/rubber substrates. Differences in amounts and types of fillers, reinforcing agents, liquid plasticizers, antioxidants, antizone agents, fungicides can create a weak boundary layer in the elastomer. Another major concern is that rubbers are deformable and when joined to metals can develop internal stresses. This could have a negative effect on the bond interface between the joints. Special consideration should be given to different expansion and contraction rates between the rubber/metal surfaces especially when exposed to thermal cycling, low temperatures or heat cures. It is recommended when mating silicone elastomers to metal surfaces that silicone adhesives should be employed.
Component design, selection of proper rubber/metal, cleaning process and surface preparation will ensure maximum cohesive strength. Dispensing options range from brushing, dipping, spraying to custom packaging solutions and as cartridges, flexible divider pouches or gun applicators.