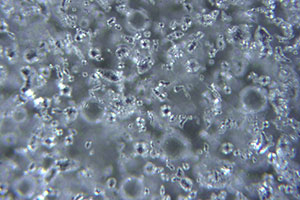 Exotic fillers play an essential role in the formulation of adhesive, sealant and coating compounds. They enhance a variety of important properties including machinability, corrosion resistance, flame retardancy, thermal stability and abrasion resistance. Specific fillers also provide electrical conductivity, superior heat dissipation characteristics. They also can be used to control viscosity, reduce shrinkage, lower weight and improve dimensional stability.
Metal Filled Systems
Metal filled systems range from aluminum, stainless steel, iron, nickel, tungsten and silver. Master Bond EP22 is a two component, aluminum filled epoxy with a convenient one to one mix ratio. It has high compressive strength, cures at room temperature and is machinable. High performance, stainless steel filled epoxy, Steelmaster 43HT is serviceable up to 400°F. It features outstanding corrosion resistance, rapid ambient temperature cures and high strength bonds. Supreme 10HTS is a popular silver filled, one component epoxy adhesive with extremely low volume resistivity.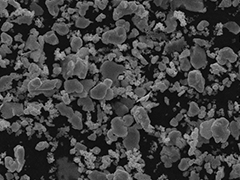 NASA low outgassing approved, this compound can withstand exposure to vibration, impact and shock. Nickel conductive EP76M is 100% reactive, has a paste consistency and superior electrical insulation and thermal conductivity.
Ceramic Filled Systems
From alumina to quartz to silicon carbide to boron nitride, ceramic fillers are often employed for their unique capabilities. Two frequently used quartz filled products are EP30QF and Supreme 45HTQ. Master Bond EP30QF produces rigid bonds and has high dimensional stability. Supreme 45HTQ is tough, serviceable up to 500°F and resists abrasion. It also exhibits outstanding chemical resistance and compressive strength. Another notable ceramic filled compound is EP21SC-1. This two component epoxy paste has exceptional abrasion resistance characteristics. It is easy to apply and has a one to one mix ratio.
Thermally conductive MasterSil 156 is a low viscosity two component silicone system that meets UL 94V-0 flame retardant requirements. Ideal for potting/encapsulation this product has superb electrical insulation properties.
Other (graphite, carbon black, barium sulfate, glass microspheres)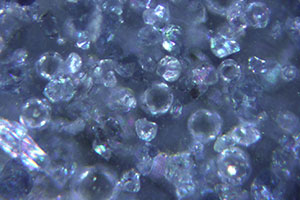 Other prominent fillers are carbon black, kevlar, glass microspheres, barium sulfate, graphite and various nanoparticles. Master Bond electrically conductive addition curing silicone, MasterSil 155, offers good electrical conductivity. This high performance system cures flexible and is serviceable from -85°F to +400°F. Graphite filled EP75-1 is a two component epoxy used for dissipating static electricity or EMI/RFI shielding. This non-magnetic system has useful lubricity, electrical conductivity and high bond strength.
Nanosilica filled UV22 requires no mixing and cures rapidly upon UV light exposure. This 100% reactive adhesive, sealant and coating has exceptional abrasion resistance, dimensional stability and high optical clarity. Master Bond EP21BAS is a special radio opaque epoxy designed for medical diagnostic and therapeutic devices. Easy to apply, this room temperature curing compound has a service operating temperature from -60°F to +250°F.