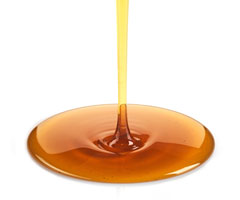 One and two component liquid bonding, sealing, coating and potting compounds feature impressive physical strength properties and easy convenient dispensing. Designed to meet specific end use requirements these self leveling compounds are available in a range of viscosities. They provide users easy flowability and can be applied manually, semi-automatically or automatically. Both filled and unfilled systems offer the rheological characteristics essential for accurate, repeatable process control. Medium viscosity products conform to part geometry, assembly speed to maintain consistent uniform bond line thickness. Manufacturers are assured of high quality performance.
Most Popular Medium Viscosity Adhesives, Sealants, Coatings, Potting/Encapsulation Compounds
Two component, room temperature curing epoxy. Resists up to 400°F. Excellent optical clarity. Cures rigid.
Ultra high temperature resistance up to 300°C. Superb flexibility and elasticity. Non-corrosive. One component, room temperature curing.
Fast curing, no mix adhesive, sealant, coating, encapsulant. Cures tack free upon exposure to LED light. High strength properties, Shore D hardnes >65-70.
Flexibilized, one component, heat curable epoxy. Remarkable thermal shock resistance. Solvent free. Superior electrical insulation characteristics. Excellent bond strength.