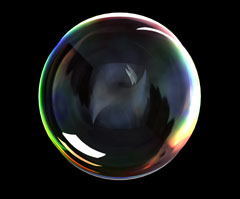 Master Bond formulates many optically clear compositions including epoxies, urethanes, silicones, cyanoacrylates and polyester resin based materials. Spectral transmission ranges of 300 nanometers to excess of 2,000 nanometers are available. Typical optical transmission measurements in the most widely used 300-400 nanometer range are greater than 90%.
Special Properties of Optically Clear Formulations
Master Bond's optically clear polymer compounds are widely used in coating, bonding, encapsulating and impregnating applications. Formulations are available that provide:
Dimensional stability
Low shrinkage
Outstanding chemical and water resistance
Abrasion resistance
Low outgassing properties
Range of refractive indexes
Resistance to 1,000 hours exposure to 85°C/85% humidity
Cure Methods for Optically Clear Coatings, Adhesives & Encapsulants
Our optically transmissive materials feature service temperatures from as high as 600°F (300°C) to as low as cryogenic temperatures of 4K. They also offer a variety of cure methods:
Catalytic cures at ambient or elevated temperatures
Exposure to UV or visible light cures
High energy radiation cures
Moisture cures
Learn more about the importance of optical transmittance.
Some of Master Bond's Most Popular Optically Clear Systems
Two part, room temperature curing, epoxy gel compound for sealing and encapsulation. Optically clear, soft and dimensionally stable. Ideal for retrievability.
This low viscosity, slightly toughened system is used for bonding fibers to connectors. Optically clear, it transmits at over 92% from 300-2,000 nm.
Excellent UV curable adhesive/sealant/coating with a refractive index of 1.55. Exhibits spectral transmittance of over 90% in the 300-1,500 nm range. 100% reactive. Contains no solvents. High bond strength to similar and dissimilar substrates.
A cryogenic, two part, low outgassing epoxy system with service from 4K to +250ºF and a refractive index of 1.55. Exhibits outstanding spectral transmittance of over 97% from 300-2,000 nm. Long working life. Superior electrical insulation properties. Withstands cryogenic shocks.
UV curable adhesive/sealant/encapsulant. Meets NASA low outgassing requirements. High viscosity. Excellent clarity. Rapid cure speed.
Highly flexible, optically clear, low viscosity epoxy system. Resists mechanical and thermal shocks. Cryogenically serviceable. Superior electrical insulation properties.