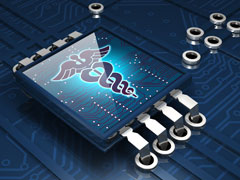 Specially developed adhesives, sealants, conformal coatings and encapsulation compounds have been formulated for the assembly of medical electronic devices. These products consist of one and two component epoxy systems, one and two part silicone compounds and UV curable formulations. These technologically advanced materials offer high reliability and easy processing.
Types of Compounds for the Assembly of Medical Devices
Medical electronic devices have greatly enhanced the ability to diagnose, treat and monitor different medical conditions. Master Bond offers the following products to meet these critical needs:
Electrically conductive pastes
Electrically insulative pastes
Thermally conductive/electrically insulative pastes
Glob top coatings
Conformal coatings
Underfill encapsulants
Specific grades feature:
Low stress
Low outgassing
Snap cures
Ultra low moisture absorption
Optical clarity
Applications for Master Bond Medical Electronic Device Compounds
Master Bond formulations are employed in a wide range of medical electronic device applications including:
Hearing aids
Drug releasing pumps
Defibrillators
Fetal and maternal monitors
Fingertip pulse oximeters
Neurostimulators
Some of Our Most Popular Medical Electronic Device Compounds
USP Class VI approved, flexibilized two component, room temperature curing system. Low water absorption and low moisture permeability. Superb abrasion resistance. Superior toughness. Adhesive, sealant, coating and encapsulant.
Silver conductive epoxy with low volume resistivity and USP Class VI certification.
Flexible, optically clear, low viscosity silicone system. Meets USP Class VI specifications. Superior electrical insulation properties. Potting and encapsulation compound.
Two component epoxy paste adhesive. Resists sterilization exposure. USP Class VI approved. Outstanding thermal stability and electrical insulation properties. Cures at ambient temperatures.
One part, silver conductive epoxy adhesive. USP Class VI approved. Rapid cures at elevated temperatures. Thixotropic paste. Serviceable from -60°F to +400°F.