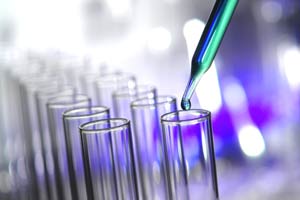 Technologically advanced adhesives, sealants and coatings offer unmatched resistance to acids. They are presently employed in applications ranging from design and production to repair, maintenance and field service.
Specially Formulated Polymer Systems
Specific grades offer outstanding resistance to various concentrations of selected acids such as:
Sulfuric acid
Hydrofluoric acid
Nitric acid
Chromic acid
Phosphoric acid
Master Bond's database of chemical immersion tests extends up to 10 years.
Most Popular Acid Resistant Polymer Systems
Two part, high performance epoxy resin system. Long pot life at ambient temperatures and cures at moderately elevated temperatures. High thermal stability and exceptional chemical resistance properties.
Durable, two component epoxy adhesive/sealant/coating. Can successfully withstand immersion for more than a year in 36% hydrochloric acid and 96-98% sulfuric acid. Cures at room temperature. Features high bond strength.