You are here
Abrasion Resistant Adhesives and Coatings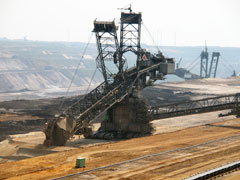 Master Bond's abrasion resistant formulations protect against wear and corrosion in industrial environments. Our comprehensive line includes epoxies, silicones, polyurethanes and UV curable systems.
Common Applications for Abrasion Resistant Adhesives
Our abrasion resistant polymers are frequently used in a wide range of applications, such as:
Pump casings
Chutes
Pipes
Slurry lines
Vibrating screens
Valve bodies
Master Bond also offers a comprehensive line of UV curable scratch resistant coatings for optical applications.
Most Popular Abrasion Resistant Epoxies
Two part, room temperature curing, urethane modified epoxy with excellent flexibility and abrasion resistance. Can be used as an adhesive, sealant or coating. Features high bond strength to similar and dissimilar substrates.
Two part, room temperature curing, silica filled epoxy with outstanding wear resistance. Superb chemical resistance.
Extra hard, abrasion resistant UV curable coating for plastic substrates. One part, no mix system. Superb optical clarity. High resistance to staining and many common chemicals.