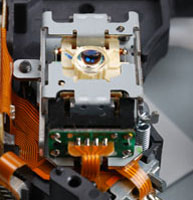 Master Bond's dimensionally stable systems are designed for long-term durability and high performance even in extreme environmental conditions. These formulations consist of epoxies, silicones, polyurethanes, polysulfides and UV curable systems.
Applications of Dimensionally Stable Adhesives and Potting Compounds
Master Bond's dimensionally stable systems are employed in many high tech industries. They can be used in a variety of applications, including:
Semiconductor assembly
Optoelectronic packaging
Industrial switchgear applications
Potting of high voltage sensors
Some of Our Most Popular Dimensionally Stable Epoxy Adhesives
One part system with high thermal conductivity. Shore D hardnes >75. Superior electrical insulation properties. Resists 4K to +400°F. Meets NASA low outgassing specifications.
Two part, room temperature curing, convenient one to one mix ratio system exhibiting exceptionally high thermal conductivity. Excellent electrical insulation properties.
One part, high performance system. Can be applied to vertical surfaces without sagging or dripping. Service temperature range of -60°F to +400°F.
Low viscosity, room temperature curing epoxy system. Superb chemical resistance and optical clarity. Exceptional physical strength properties.