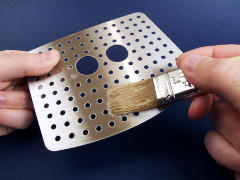 Master Bond's product line features many epoxy systems that conform to Title 21, U.S. Code of Federal Regulations, FDA Chapter 1, Section 175.105 requirements for food safety. Specific formulations have also been independently tested and passed stringent FDA CFR 175.300 specification and the NSF/ANSI 51.4.1 (2009) standard for food applications.
Properties of Food Grade Systems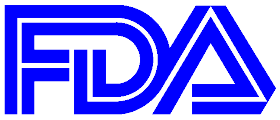 These high performance polymers may be used across a wide variety of applications in the food industry and offer many beneficial characteristics including:
Excellent resistance to chemicals such as boiling water, fats, oils, acids, alkalis and many solvents
Capable of withstanding extreme temperature conditions
Resists steam, radiation and frozen storage conditions
Contains no solvents or diluents
Convenient handling
Our Most Popular Food Safe Epoxy Adhesives
Two part, food grade epoxy that complies with FDA CFR 175.300 specification. Offers outstanding chemical resistance and a wide service temperature range of -60°F to +450°F.
High temperature resistant, room temperature curing epoxy system. Exceptional bond strength and dimensional stability. Optically clear. Meets FDA Chapter 1, Section 175.105 requirements.
High performance epoxy adhesive/sealant/coating. Superior physical strength properties. Bonds well to both similar and dissimilar substrates. Conforms to FDA Chapter 1, Section 175.105 specification. Solvent free system. Optically clear.