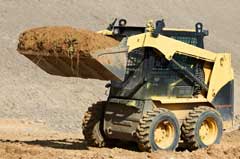 Master Bond one and two component structural adhesives offer remarkable bond strength to similar and dissimilar substrates. These compounds produce assemblies mechanically equivalent or stronger than conventional metal fastened parts at lower cost and weight. They also feature protection against corrosion and high/low temperature exposure.
Key Advantages of Master Bond Structural Adhesives
Even distribution of stress over the entire bonded surface
Improved load bearing capacity
Insulator against galvanic corrosion in metal assemblies
Enhanced structural appearance—protrusions and punctures eliminated
Protective sealing against contamination by liquids and gases
Weight reduction
Resistance to cyclic fatigue
High peel and shear strength properties
Solvent free
Lower cost and increased productivity
High glass transition temperatures (Tg)
Superior moisture and chemical resistance
Gap filling
Superior durability and toughness
Careful planning is the key to successful bonding. An engineer must consider several factors to maximize the performance of structural polymers including:
Style of joint to be bonded
Surface preparation
Chemistry options
Service capabilities of adhesive
Curing requirements
Learn about Master Bond's specialty aramid fiber reinforced epoxy adhesive for high performance structural bonding.
Some of Our Most Popular Structural Adhesive Systems
One component epoxy with high peel and shear strength properties. Serviceable from 4K to 400°F. Withstands severe thermal cycling, vibration, shock and impact. NASA low outgassing approved.
High temperature resistant epoxy adhesive. Toughened. Excellent bond strength. Withstands exposure to many acids, bases, solvents, fuels and oils. Easy application.
Rapid, room temperature curing, toughened epoxy adhesive. 100% reactive system. High peel and shear strength properties. Superior thermal cycling capabilities.
Passes NASA low outgassing tests. Thixotropic paste viscosity. Convenient one to one mix ratio by weight or volume. High thermal conductivity. Excellent electrical insulation properties. Dimensionally stable.
Highly flexibilized, thermally conductive/electrically insulative epoxy adhesive. High elongation. Exhibits superior shear and peel strength properties. Serviceable from 4K to 250°F. Withstands thermal cycling, thermal shock and mechanical shock.