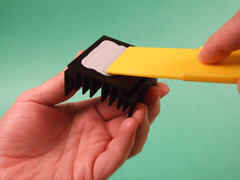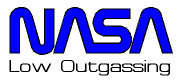 Master Bond has developed a line of specialty adhesives that have passed NASA low outgassing specifications and exceed the ASTM E595 test requirements. These products are successfully employed in applications ranging from disk drives and flat panel displays to advanced avionics and aerospace components.
Performance Properties for Master Bond's Low Outgassing Adhesives
Master Bond's line of high purity low outgassing epoxy resin systems meet stringent performance requirements for challenging applications. Among the most important features are:
Electrical conductivity
Thermal conductivity
High and low temperature resistance
Dimensional stability
Low shrinkage
NASA Low Outgassing Silicones
Learn about our silicone systems meeting NASA Low Outgassing specifications.
Most Popular Low Outgassing Epoxy and Silicone Systems
Low viscosity, cryogenically serviceable epoxy with excellent physical properties for bonding and potting applications. Withstands cryogenic shocks. Superior electrical insulation properties. Optically clear.
Thermally conductive, two component epoxy with paste consistency. Cryogenically serviceable. High temperature resistant for bonding and sealing applications. Halogen free. Cures at room temperature.
Thermally conductive, low viscosity, easy to use, flexible curing epoxy system. Resistant to vibration, impact and shock. Ideal for potting and bonding applications.
Superior physical properties, excellent optical transmission characteristics and outstanding chemical resistance profile. Low viscosity enables easy application.
NASA low outgassing approved epoxy serviceable up to 450°F. Cures at ambient temperatures. Tensile strength >12,000 psi. Shore D hardnes >75. Superior dimensional stability.
Optically clear, UV curable system. Meets NASA low outgassing specifications. Superior electrical insulative properties. High physical strength properties and superior chemical resistance. Easy to apply.
Optically clear. Excellent flow properties. Convenient 3-4 hour working life. Shore A hardness 45-55. Convenient 1 to 1 mix ratio by weight. Elongation 100-150%. Young's modulus 400-600psi.