You are here
Adhesives, Sealants and Coatings for Preventive Maintenance in Refineries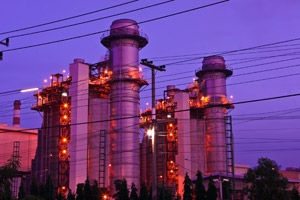 A wide range of specialty formulations have been developed to provide superior corrosion protection for storage tanks, structural steel components, vessels, pipes, heat exchangers and steam boilers. These compounds feature convenient cure schedules and are available for use in many cost effective packaging options.
Products are 100% reactive and contain no solvents or diluents. High temperature resistant systems and erosion preventative/repair compounds optimize productivity. Downtime is reduced, safety enhanced and efficiency improved.
Most Popular Polymer Compounds for Preventive Maintenance in Refineries
Two component, ambient temperature curing system with excellent physical properties. Thermally stable. High compressive strength. Features extraordinary resistance to fuels, alcohols and organic solvents.
Two part, water and steam resistant epoxy cures at 80-100°C and withstands autoclaving. Excellent chemical and electrical insulation properties. Features a long working life.
Two part, room temperature curing polysulfide system. Excellent for bonding and sealing in fuel and oil environments. Can be applied without sagging or dripping.
Room temperature curing, two component epoxy system. Serviceable up to 450°F. Superior durability and chemical resistance. Outstanding bond strength to similar and dissimilar substrates.
Stainless steel filled epoxy with rapid cure speed at room temperature. Exceptionally high compressive strength. 100% solid system. Readily machinable after cure. Rebuilds worn metal parts. Serviceable up to 400˚F.