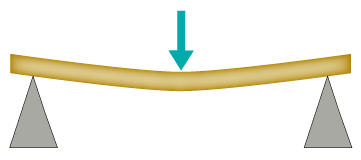 Special Master Bond one and two component epoxy systems offer outstanding flexural strength properties. Formulations are designed to provide high performance and excellent adhesion to similar and dissimilar substrates. Additionally, they feature superior thermal stability, exceptional chemical resistance and convenient cure schedules.
 
 
 
Popular Flexural Epoxy Compounds
High shear and peel strength epoxy adhesive. Two component, room temperature curing system. Flexural strength >13,000 psi. Contains no solvents. Superior electrical insulation properties.
One part, no mix epoxy adhesive. Resists 4K to +400°F. Outstanding thermal cycling ability. NASA low outgassing certified. Withstands mechanical shock and vibration. Shore D hardnes >70.
Toughened, quartz filled two component epoxy system. Serviceable from -60°F to +450°F. Exceptional chemical resistance properties. Superior durability. High bond strength.