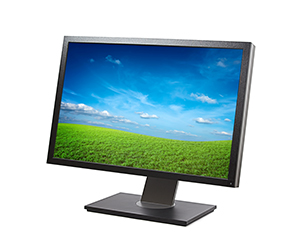 Special Master Bond systems are used in the assembly of displays, screens and monitors. They include UV curable and ambient temperature curable adhesives, sealants and coatings . These compounds feature superb optical clarity, non-yellowing properties, high bond strength and excellent durability. They also provide protection against moisture and speed productivity.
From LCDs to plasma displays to OLEDs, Master Bond compounds are formulated to enhance product performance and offer:
Fast curing
Flexibility
High bond strength to many substrates including glass and plastics
Exceptional light transmission properties
Low stress
Non-yellowing
Solvent free
Withstand thermal cycling
Resist solvent exposure
Master Bond adhesives/sealants are used in numerous applications including:
Navigation systems
Mobile phones
Games
LCD monitors
Tablets
Laptops
Outdoor Signage
Benefits of liquid optically clear adhesives.
Most Popular Products for Display Applications
One component, high strength, optically clear UV curable adhesive/sealant. Enhanced chemical resistance. Superior physical strength properties. Fast curing.
Optically clear, non-yellowing UV curable polymer adhesive/sealant. Durable and tough bonds. Contains no solvents or volatiles. Excellent adhesion to glass, metals and plastics. Excellent electrical insulation properties.