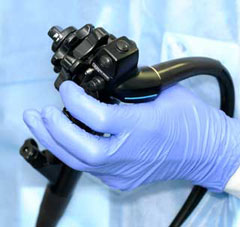 USP Class VI approved one and two component adhesives, sealants and coatings are formulated for the assembly of medical devices. These specialty compounds are designed to adhere to dissimilar substrates, resist exposure to sterilization and for easy application.
Key Advantages of Master Bond's Biocompatible Compounds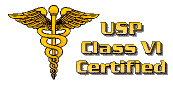 Specific grades of medical grade USP Class VI approved compounds offer:
Resistance to steam, autoclave, ETO, radiation and cold sterilants
Excellent gap filling properties
Fast cure systems
High bond strength
Easy automation
Most Popular USP Class VI Approved Products
Heat resistant epoxy adhesive/sealant/coating/casting system. Resists multiple cycles of ETO, radiation, chemicals and steam. Castable to thicknesses exceeding 2-3 inches. Solvent-free.
High performance, room temperature curing bonding/sealing/coating/potting/encapsulation compound. Fast set-up and handling time. Rigid bonds resistant to sterilization. Outstanding electrical insulation properties.
Cures at moderately elevated temperatures. Long working life at room temperature. Exceptional sterilization resistance. High bond strength. Exceptionally low shrinkage upon cure. Available in convenient gun dispenser.
One part, high viscosity system. Cures tack-free without any oxygen inhibition. Meets USP Class VI Specifications; also passes ISO 10993-5 Cytotoxicity test.