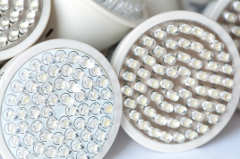 Master Bond has developed several polyurethane and UV curable polymer systems noted for their superior non-yellowing properties. Our comprehensive line has a wide range of products featuring optical clarity, low outgassing properties, abrasion resistance and USP Class VI certification.
Common Applications for Master Bond's Non-Yellowing Epoxy Adhesives, Sealants and Coatings
Optical, electro-optical and fiber-optic applications
Acrylic and polycarbonate bonding
Conformal coating for printed circuit boards
Hermetic seal applications
Some of Our Most Popular Non-Yellowing Adhesive Systems
Non-yellowing, UV curable polymer system for high performance applications. No mix system. Cures rapidly upon UV light exposure. Moderate viscosity. Shore D hardnes >50. Chemically resistant.
Highly flexible, two part, low viscosity, room temperature curing silicone system. Superb non-yellowing properties. Ideal for encapsulation, potting and sealing applications. Excellent flexibility.
Single component, flexible UV cure compound. Low viscosity of 800 to 1,500 cps. Outstanding non-yellowing properties. Superior electrical insulation characteristics. Fast curing. Withstands thermal cycling. Can cure up to 1/4 inch thick.